Most times, when we think of destinations we want to visit, the thoughts center on new places. Yet, and maybe particularly with beaches, we often find ourselves returning to very beaches (places) we love. Although I look forward to new adventures in Spain, I certainly want to return to the beaches I love when traveling to country.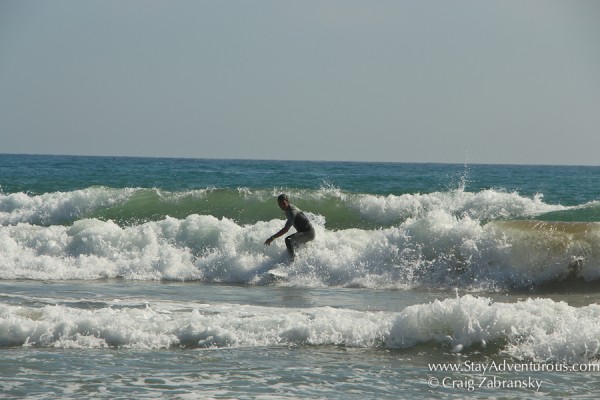 So, if you are planning to take a trip to Spain this summer there are many beaches to visit, but there are three I find myself always returning to: San Sebastian, L'Ametlla de Mar, and Sitges.
San Sebastian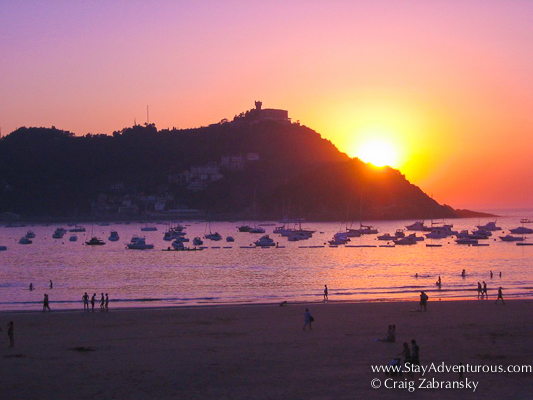 My first visit to San Sebastian, or Donostia as it is called in Basque region, I essentially declared over some wine that this is the very place I want to retire to and write my novel. That declaration was well before writing my stories became part of my freelance life. But still with each visit I eventually see myself spending more of my days here in the future and potentially even calling it home one day.
The seaside city with its charming "parte vieja" (old part) or old town where its form of tapas called pintxos (pinchos) coupled with delicious Spanish and French wines is an oasis, but there also exists the opportunity to surf at one beach and watch a then San Sebastian sunset every evening. A winning trifecta in my book.
Travel Tip: Spend the afternoon in old town. Surf the morning and then head in town for the pintxos- glass of wine specials for a late lunch. Although many consider Pintxos just a snack, I make it lunch.
L'Ametlla del Mar
Family friends introduced me to the beach town L'Ametlla del Mar on the Mediterranean Sea. Now when returning and visiting to the beach town it always coincides with reconnecting with my "Spanish" family. It's my reason to visit, well one of my reasons to visit.
The fishing town largely off the beaten track compared with other Catalan beach towns boasts crystal clear water and a unique non-tourist vibe often filled with Spaniards escaping the heat of Zaragoza.
Travel Tip: Since it is coastal town with hills and narrow winding streets, spending time navigating it the city streets is a great way to appreciate the town. Then you can just discover one of the many restaurants with a view.
Sitges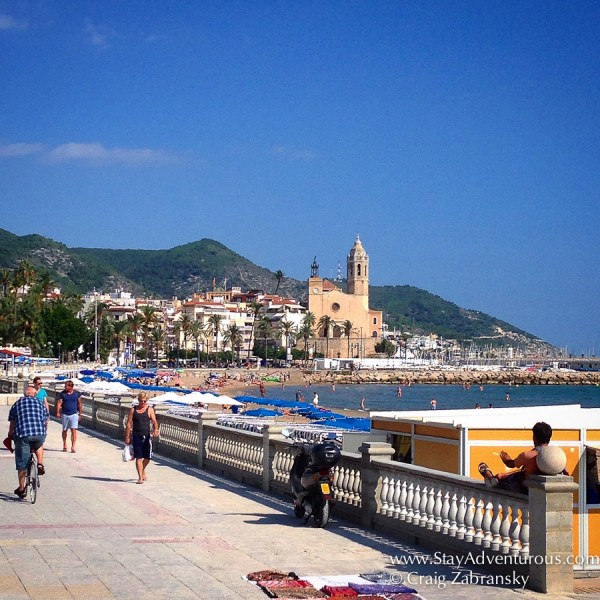 Years ago I met my college friends traveling in Sitges when traveling through Spain. The coastal town,  just a short train ride from Barcelona, offers a chance to escape the city heat and energy for a more tranquil time. And since my original visit, I returned to spend a ten-night stay in a condo with a balcony view of the Mediterranean Sea.
The Barcelona beach escape also offers impeccable cuisine and a long malecon to walk off the meals or just people watch. I noticed surf and plenty of other activities keep the town active at times including the Sitges Film Festival which overlapped with my last visit.
Travel Tip: Visit top restaurants for lunch and indulge in the pre-fixe option. You receive not just an amazing value compared with dinner prices, but delicious creations to remind why you traveled to Spain. For dinner I often took meats, cheeses had my own creations on the balcony toasting the Sitges sunset hour.
Well, all three my tips were food related…. Hmmm. Well, that is my Spain, it is delightfully delicious. So, which Spanish beaches do you love? Which ones do I also need to visit?
Stay adventurous, Craig