Want to stay adventurous and explore a city making everyone's hot list? Join me as I lead a tour to Mexico City this November 5th-8th.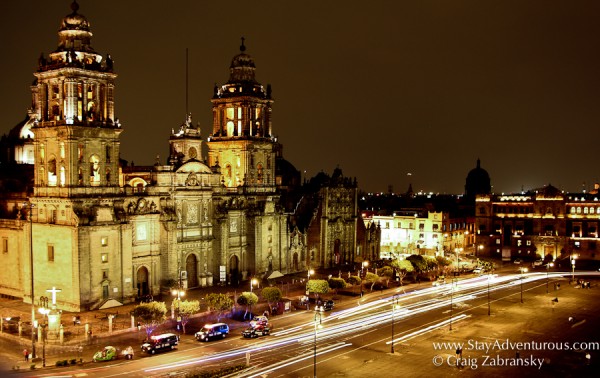 Yes, i am talking Mexico City Travel. Take a trip to Mexico City to taste the cuisine, experience the culture and take in the vibrant energy of the world capital on a 4 day / 3 night itinerary designed to showcase the Mexico City I fell in love when I called the city my second home.
Traveling to Mexico City with Stay AdvenTOURs
Join me for a long weekend this fall and join me on Thursday November 5th through Sunday November 8th in Mexico City.  Discover one of the world's best city destinations and experience: .
Tour the Zocalo, the large plaza and heart of Mexico
Climb ancient pyramids as mysterious (and just two feet less than Giza in Egypt) in Teotihuacan
Taste mezcal and taste the best tacos you'll ever eat
Spend the weekend as a local immersed in art and culture in Coyoacan and Chapultepec Park
And more, much more
See the full itinerary for Mexico City Travel here:
> Stay AdvenTours Mexico City
Why Mexico City?
You may know, I explored much of Mexico, and took everyone across all 31 United Mexican States in my recent Mexican March Madness series. I know Mexico well and spent over 18 months in Mexico City. I fell in love with the city and consider it one of my favorite places not just in Mexico but favorite places in the world.
I am not just a Mexico aficionado, I have also have traveled across the globe and spent time in many of the world's "best" cities. And by time, I mean extended time, representing a week or more, sometimes months. I can honestly tell you if love cities and city travel Mexico City is a MUST. So explore it with me this November.
Sign up and take the adventure as I team up with Tia Stephanie Tours to lead this tour and make it happen. Mexico City is finally getting more of the press it deserves; allow me to let you discover its splendor.
Stay AdvenTouring, Craig