We often spend sunset in a car during summer months driving to and from places. I take notice, but when riding shotgun on a summertime drive after a recent golf outing, I opened the sun roof and raised my iPhone6 through it to snap an image of the open road. I captured this moment.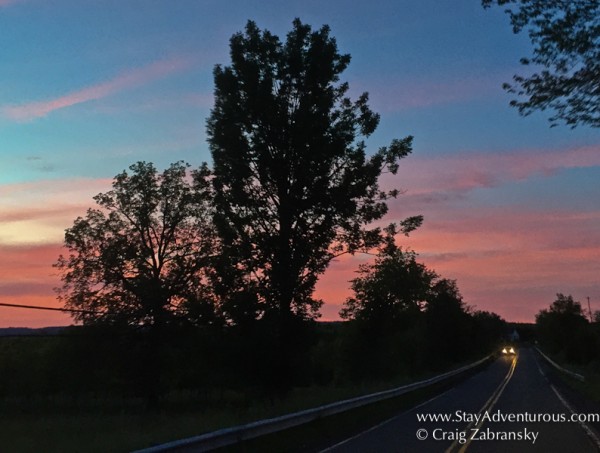 The sky burst pink along the horizon while the winding road straightened. Then another car softly appeared and approached on this classic summertime stroll through the back roads of rural Pennsylvania just outside the popular Pocono Mountain region of the state. It was a magical moment and a cherished sunset after a magical day on the golf course (2 birdie chances and 3 pars made).
For many, the open road represents freedom. We can always take a new path in our lives, whether physically or even as a metaphor for our life's journey. I am embarking on many new things in 2015 from the staying adventurous podcast to a greater east coast road trip (details to come), what new roads are you traveling this summer?
Happy Sunset Sunday, Stay adventurous, Craig