On my recent visit through the Riviera Maya, good fortune enabled me to stay at two separate Dreams Resorts. Yes, I was certainly "living the dream". On both properties I enjoyed spending time poolside, but when heading to the Mexico's Riviera Maya, a trip to the beach is a must.
Dreams Tulum Beach
Just a few kilometers north of Tulum itself, Dreams Tulum, offer guests a chance to spend time in a Hacienda-style resort with an incredible array of amenities and activities. At times, even though I might have benefited from a map when navigating the huge resort, I could always find my way to the beach.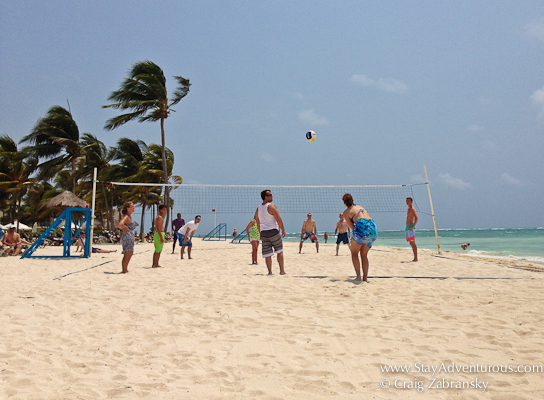 The beach at Dreams Tulum is the perfect place to watch the kite surfers from lounge chairs on windy days (or even give it a try) or kayak out on the sea to enjoy the crystal clear Caribbean waters. Other popular beach activities including volleyball and some bocci.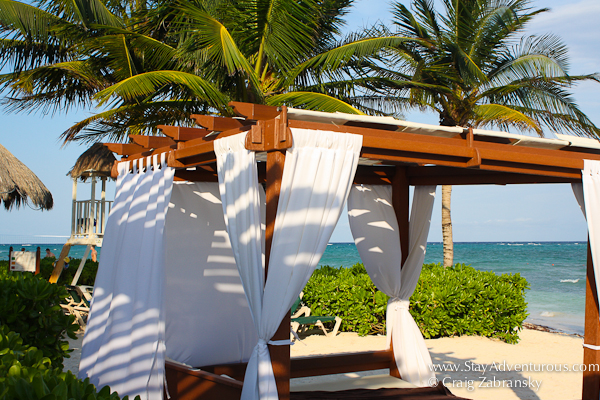 And even with all the activities, visitors can still find a secluded spot to soak up the sun with a cocktail too.
Dreams Riviera Cancun Beach
Welcome to the tropics. Dreams Riviera Cancun, located just minutes from the Cancun airport, doesn't showcase Hacienda architecture, but rather focuses on a tropical feel.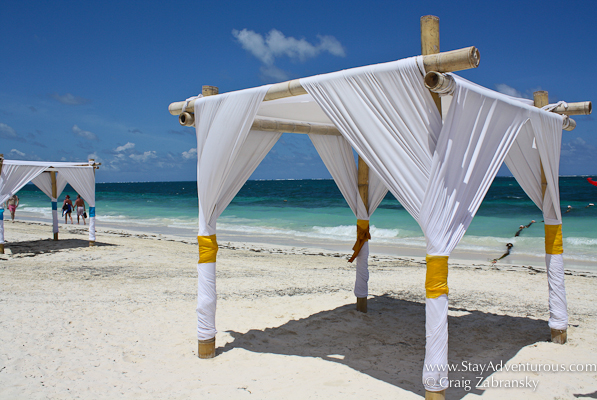 Again, the beach is filled with activities, including soccer which made it no surprise they hosted some world class world cup fiestas, but still there was plenty of space. I even noticed some preferred beach space for the preferred guests of the hotel.
Dreams Puerto Aventuras Beach Bar
I didn't have the opportunity to stay at Dreams Puerto Aventuras (yet) on this trip or enjoy its beach, but I did visit the resort before taking a bus ride to an epic Cinco de Mayo fiesta at Dreams Tulum. And when walking the resort, I found this beachfront bar called Barracuda.
Yes, I can see myself spending a few afternoon here overlooking the water. Can you?
Mexico Beach Travel Tips:
Overall, my favorite beach moments were after the crowds left. It involved either grabbing a cocktail from one of the many on site bars or even taking a cerveza from the all-inclusive in room mini-bar and walking down to the beach later in the day.
One evening I went before dinner to watch the colors of a Mexican sunset at Dreams Riviera. Another evening at Dreams Tulum, I headed down to the beach after dinner to capture a moment of a moonlit sea in the warm breeze. By then, everyone had often already left and the beach was empty (unless there was a wedding). It was the perfect time to  enjoy a quiet moment at the beach.
Stay Dreaming of the Riviera Maya Beaches, Craig
This post is part of the 2015 winter series edition of – Beach Thursday. Stay Warm this winter every Thursday with a beach post. Special thanks to both Dreams Tulum and Dreams Riviera Cancun for their hospitality. Also, as always these thoughts are mine.