Not heading all the way to Brazil to watch the World Cup Matches, but still want to escape? Perhaps you have just a few days to take off from work and want to experience the World Cup fiesta feel, but are afraid you might miss key matches if you travel.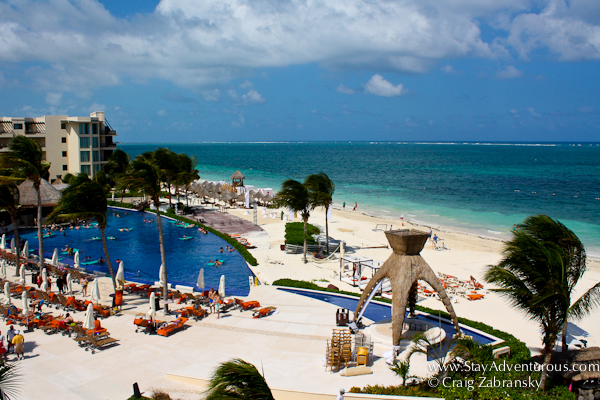 Well how about a caipirinha on the beach coupled with bikinis and the opportunity to watch every match in a created "stadium feel" environment.   Sound like a dream? Well, it is – It's Dreams Riviera Cancun.
Dreams Riviera Cancun World Cup Plans
Just south of Cancun, the all-inclusive Dreams Riviera Cancun is creating an amazing atmosphere to watch World Cup 2014 soccer matches starting later this week.  Transforming the conference room (sorry no business meetings this month) into a mock replica of  the famous Maracanã Stadium (erected in Rio de Janeiro for the 1950 World Cup and site for the 2014 Final) is just the beginning of the resort's effort to create a World Cup destination. The "stadium," complete with flat screen TVs in the center plans to show every match.  There also promises to be famous Mexican hospitality to quell the slightest thirst or hunger during the matches. Yes, servers at your service as you watch the match(es). And more.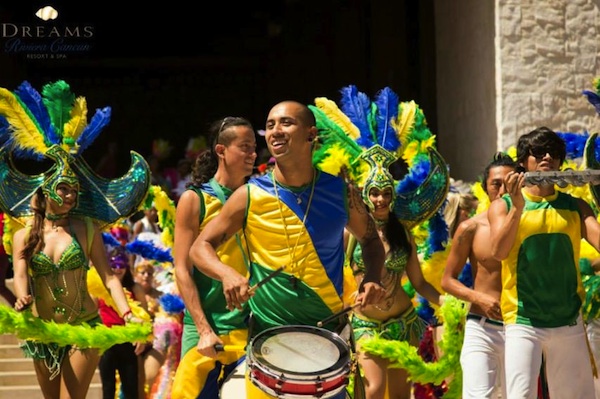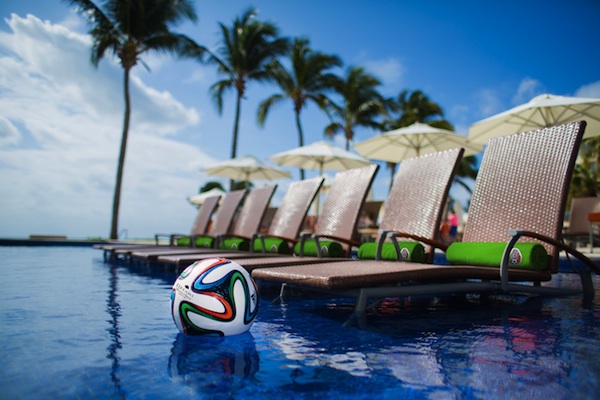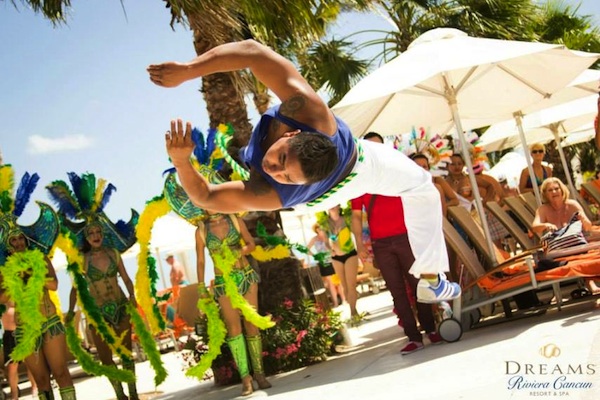 The General Manager of the hotel, a big soccer (or football) fan promises an authentic and "over the top" experience for everyone. In listening to the plans, I agree. The goals is to create an environment to celebrate the World Cup throughout the Resort with Brazilian fashion, culinary and cocktails for all guests. Even guests not interested in soccer matches will still feel the samba sensations through the resort's entertainment and events.
Visiting Dreams Riviera Cancun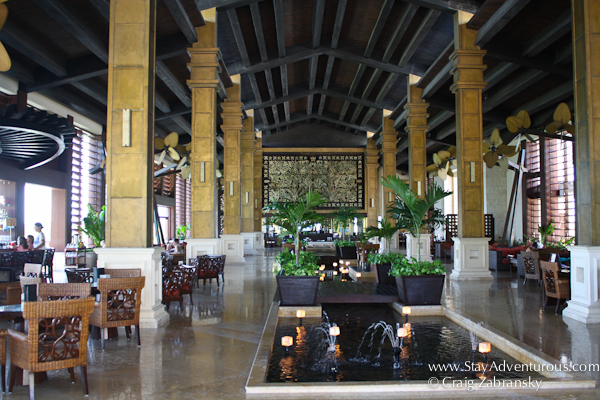 Even if you don't visit for the World Cup extravaganza, put Dreams Riviera Cancun on your list when looking for an all-inclusive on a trip to Cancun. With bars opening at 9am and an unlimited luxury concept creating a higher-end all-inclusive resort (includes a balcony jacuzzi) it can be the perfect place to spend a long weekend or week long escape for any reason.
Stay Adventurous, Craig
I was a guest of Dreams Riviera Cancun, and some of the images are courtesy of Dreams Riviera Cancun, but as always, my opinions are my own.