A  few years ago I watched the 4th of July fireworks on the Hudson River from Pier 66.  Impressive. New York City always puts on an inspiring and well choreographed display to celebrate America's birthday.
Last year I received  an invitation to watch the fireworks in VIP fashion as a guest at one of my favorite hotels in Manhattan – Kimpton's Ink 48. I couldn't say "yes" fast enough.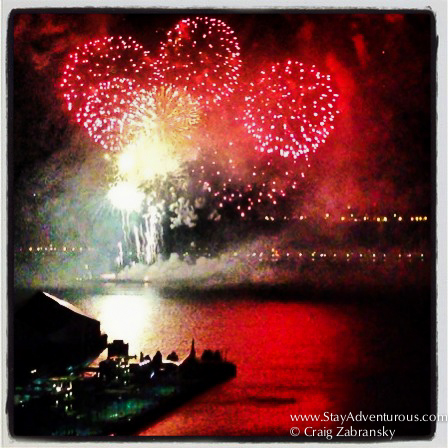 The Hell's Kitchen hotel, located a few blocks from Times Square along the Hudson River offers a rooftop option for paying guests to dine, drink and watch the top-notch display of fireworks. Last year as their guest I watched them from the rooftop suite. No complaints at all and I was not surprised when I learned it made USA Today's list of Best Hotels to View the NYC fireworks.

As for the view, I provided a quick 30 second video from a time I watched inside the suite (I needed a refill). Enjoy it and enjoy your 4th of July wherever you are. Happy Birthday America.
Stay Celebrating, Craig
Special thanks to Ink 48 for their invite to experience the NYC fireworks on in their roof top suite.