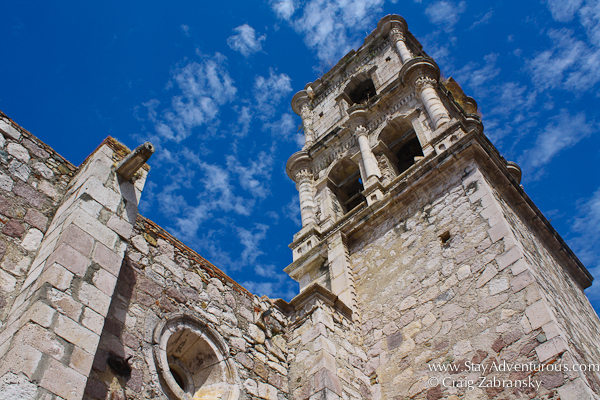 In the state of Sinaloa, Mexico a small mining town nestled in the mountains still holds its colonial charm. Copala, a short day trip from Mazatlan, offers visitors a wonderful chance to explore and take in history. And part of that history remains a visit to the impressive catholic church on the main square.
Even with much of the inside still shiny from all the gold used to complete the catholic altar and decor, the color that captivated me even more on my afternoon was blue. Yes, the blue sky backdrop. Actually, call crayola, I'd like to name this color -"Blue Sky religion."
stay adventurous, Craig
This image is part of the 2013  Mexican March Madness. This year it will consist of 31 photos during the 31 days of March. Also, I am wishing everyone a Happy Easter Sunday for those who celebrate.