"Hola, como estas?" I began speaking with a local Guatemalan over a beer. I arrived in "Guate" earlier in the day and finally headed out for some dinner, drinks and exploration of Guatemala City. Very excited for the next two weeks traveling across the country, I thought I'd ask locals for advice on their home.  Adventure awaited, but little did I know I'd learn a little something about myself this night.
After pleasantries, discussion about a Kayak on Lake Atitlan, the opportunity to hike a volcano, and a visit to Tikal at sunrise, she asked me a question. She asked me to pick three animals. Three animals? I thought about it. (Reader, please pick three animals before you continue…)
Three Animal Parable
With an "Americas" focus, both in my reading and my recent travels, I decided to select animals native to the continents in my home hemisphere. I answered –
1) The Jaguar. The Jaguar, an easy pick as I just finished the book that helped lead my to Guatemala,  Secrets of the Talking Jaguar.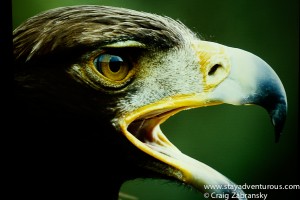 2) The Eagle. The bird represents my country, and whenever I travel, I never shy away from saying I am an American.
3) The Condor. I recalled the legend of the Eagle and the Condor flying together. The eagle (materialism / technology) and the Condor (spirituality) were prophesied to reunite after 500 years and bring harmony. And 500 years had passed, the time was now.
One problem, I couldn't communicate Condor. The first two, not a problem ("jaguar" y "aguila") but "condor" seemed to puzzle my new friend (even though it's "condor" in Spanish).  I needed to pick another.  Resistant, I tried to describe the bird, and she told me "pavo," and smiled. She told me "turkey"
I thought, fine, my attempts were unsuccessful, let's move forward. I reluctantly agreed. Then she continued to explain.
(Did you pick your three animals? OK, here is what they represent)
The first is the animal you admire, the second is the animal you think you are, and the third is the animal you truly are. Okay, OK, but a Turkey?
Appreciation for the Turkey
I laughed, but as it settled in, it started to sting. Then as days passed, the blow softened and I started to gain appreciation for the bird. Perhaps I am a Turkey.
The bird only flies (uses its power) sparingly, when it needs.  Plus, Ben Franklin wanted the Turkey to be the national bird and not the eagle. OK, not bad, and then there is Thanksgiving.
The Turkey symbolizes the holiday. It's a special holiday created to remind us to give thanks for our lives and good fortunes. Its origin is the celebration of the meeting of new cultures the Native Americans and first settlers too. It's also a holiday with no obligations, a day everyone celebrates, a day with great food, and a day most people travel. Yes, I can see it now. Wow, maybe she was right.
Adventure Travel Mindset:
Sometimes we travel to explore the outside, but on many trips we learn not just about destinations or culture, but ourselves. Guatemala was one of those trips.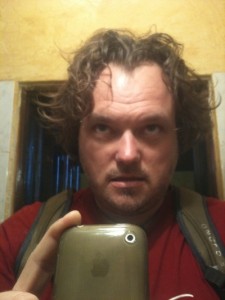 Sure, I wasn't thrilled when she said I was a turkey. But it grew on me. And when I walked among a few turkeys on the grounds of Tikal, I just smiled. A Turkey. Maybe she was right after all.
Well, let me know what animals you selected, have a Happy Thanksgiving to my fellow Americans, and enjoy your next bite of turkey.
Stay adventurous, Craig
This post is part of the Autumn of Adventure and the Adventure Travel Mindset series. Hope you enjoyed the Special Series.