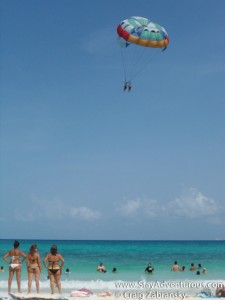 In Mexico, "playa" might translate to beach, but "Playa" means Playa del Carmen. And when travelers visit Playa del Carmen, the  beach where the "in crowd" goes to see and be seen remains Mamitas Beach Club.
Located on 28th street, a few blocks north of the popular nighttime haunts, the party begins on the beach.  Designer sunglasses, brand name bikinis, and glistening bodies mixed with micheladas make for a fashion fiesta. Its not just Americans or Mexicans either. At times you might think its summer on the Med; clear calm blue water,  Italian accents, and the (too) popular  male bikini bottom – the speedo.
At the beach club (open to the public) you can rent lounge chairs, umbrellas, or even beach beds for the day. But remember all the beaches in Mexico are public and essentially BYOB, so if the place is packed (or you want to save some pesos) you can pick up a few cervezas in town and put your towel down on the sand just outside the club. Many do on the weekends. The party definitely spills over.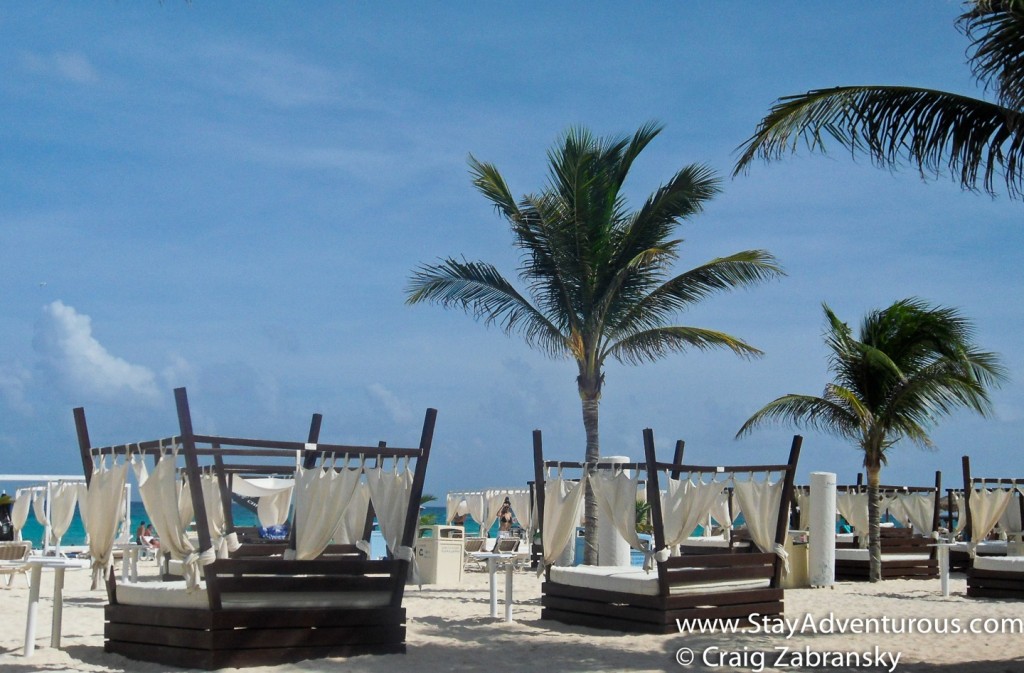 Not to be a commercial, but I am sold. A visit to Playa is not complete with out an afternoon at Mamitas. It's a delight.
Stay adventurous, Craig
This is post 3 of 13 in the Winter Series – Beach Thursday one of the Stay Advenutorus' Special Series.