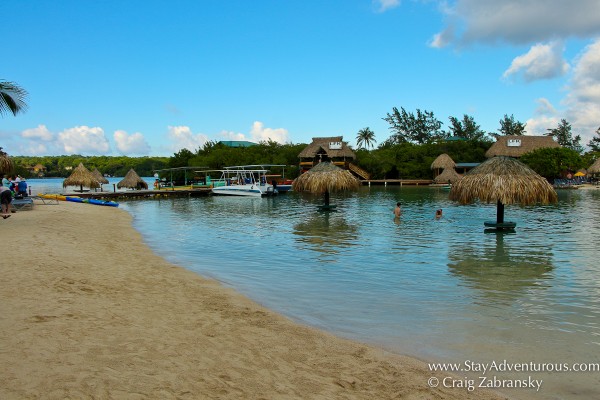 My official bucket list goal in 2017 was to explore more of the Americas and after continued discovery I realized I needed to continue that mission in 2018. One of my new discoveries last year was a visit to Roatan, one of the Bay Islands of Honduras. This is one of the places I visited that confirmed how much more of the Americas I want to visit.
When on board my Norwegian Cruise Line (NCL) Western Caribbean "Getaway" cruise the first port of call was Roatan, an island known for its Scuba diving thanks to its proximity to a massive coral reef. Not ready to Scuba, I set sight on a snorkeling adventure and beach time. The Big French Key excursion, complete with lunch, two drinks, a guided snorkeling tour and  the chance to relax at a private island beach (small crowds) made total sense coming from a ship of over 4,000 passengers.
Big French Key is only accessible by boat from Roatan and after a lenghthy bus ride on the island's single road, there is also a short (ten minute) ferry ride takes patrons to a private island oasis with facilities, artisan shopping options, water-sports and more. With limited time, I didn't utilize everything or even the beach long enough after the long guided snorkeling adventure just a few yards off shore.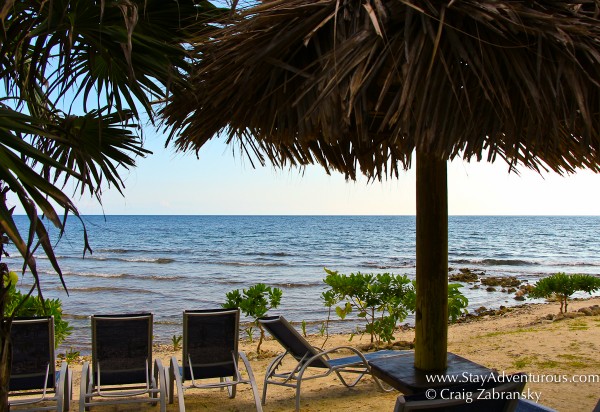 The 4-5 hour excursion didn't leave for much chance to relax in the lounge chairs and float out to tiki tables in the water, but I still managed to properly assess multiple local cervezas and determine the best (or essentially my favorite.)
Travel Tip: Overall, I recommend the excursion, especially taking the guided snorkeling tour which was included. It is important to note NCL excursions take you to Big French Key, not Little French Key across the short bay. This may get confusing when booking or researching these beaches so make sure you set your expectations properly.
Of course, there may be better (or cheaper) beaches on Roatan, but this adventure was the first island (and first) stop on the cruise. Couple that with traveling in a bigger group, the on board excursion made most sense to ease into the cruise holiday. And it worked in our favor when we hit tremendous traffic on the return trip traveling the only road of the island. Who knew the President of Honduras would be on the island that day because elections were near?
Certainly a few cruise passengers still showed signs of concern, but it was comforting for our group to know since we booked through NCL, the ship would wait for us.
Stay Adventurous, Craig
Beach Thursday returns with an 8 part series this year. See all the details on where 2018 Winter will take and also all the beaches visited in the prior winter seasons on the Beach Thursday Page.