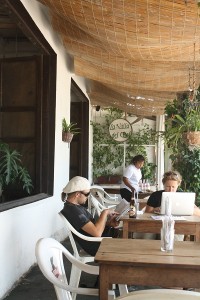 On the short walk around the island town of Flores visitors can easily find the stretch of cafes and bars with a view of the lake. In fact, one earlier evening I took dinner at Il Terrazzo and watched my first sunset on Lake Peten.
But this afternoon, the search was for a place to take lunch. I eventually decided to sit on the outside deck at Villa del Cheff. Staying true to a vegeterian diet for the day, I ordered a vegetable burrito and asked for a bottle of Coke. The burrito was quite good, but the bottle of Coke was the true hit. A special treat.
Bottled wine tastes better than it's boxed cousin and the glass bottle of Coke is far superior to the plastic bottle or can. And in Latin America another distinction exists – cane sugar instead of high fructose corn syrup. I am not sure which or if both makes it taste better, but it does. Yes, it tastes better. Much better.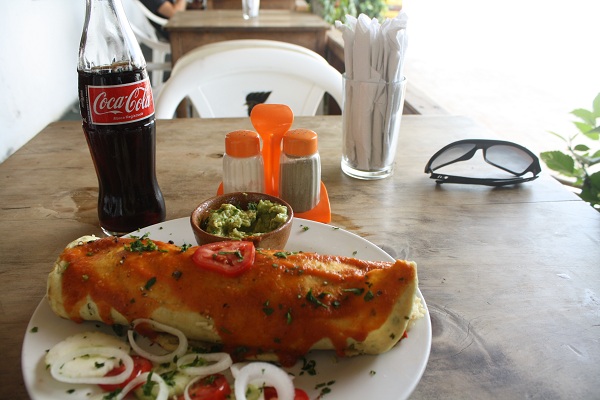 Actually, I don't often drink Coke, but when I do, I prefer the Latin American glass bottle.
Stay thirsty, Craig
Tip: Flores is a quiet island town that can feel like a quaint European spot filled with cafes. It's a great place to unwind and take a few days to do nothing.
This post is part of the Get to Know Guate Series