Phuket, Thailand's largest island, is a wonderland of azure waters, pristine beaches, and vibrant marine life.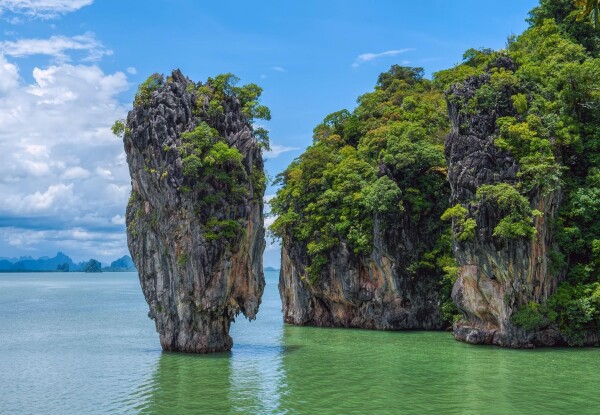 Photo by Valeriy Ryasnyanskiy on Unsplash
This tropical paradise is not only a sun-soaked haven for beach bums but also a hotspot for marine enthusiasts who wish to explore the world beneath the waves. Think about all the wonderful things you can do in Phuket!
Discovering Phuket's Pristine Beaches and Bays
The island of Phuket is famous for its range of stunning beaches for surfing and countless bays, each radiating its unique charm. Patong Beach, the most popular, is a bustling hub offering a blend of watersports activities, thriving nightlife with an array of restaurants, bars, and clubs, and a lively atmosphere.
For a more serene experience, Kata Noi provides a peaceful retreat. This secluded beach is known for its crystal clear waters, ideal for swimming or snorkeling. Other must-visit beaches include the expansive Karon Beach, known for its golden sand and clear waters, the upmarket Surin Beach with its high-end resorts and restaurants, and Freedom Beach, a hidden gem that offers tranquility away from the bustling tourist spots.
The Cultural Heartbeat: Big Buddha and Wat Chalong
Phuket isn't all about beaches and bays; it's also steeped in rich cultural heritage, embodied in its numerous majestic temples and statues.
Towering above the island at Nakkerd Hill is the Big Buddha, a magnificent 45-meter tall statue that offers panoramic views of Phuket, from Chalong Bay to Kata, Karon beaches, and beyond. It serves as a beacon of serenity, sending out a calming hum of Buddhist chants.
Wat Chalong, Phuket's largest and most revered temple, is another must-visit cultural site. Known for its beautiful pagoda, it houses numerous golden Buddha images and intricate murals depicting the life of Buddha. The temple complex is an oasis of peace and spirituality, leaving visitors in awe of its architectural grandeur and spiritual ambiance.
Meandering Through Phuket Old Town
Taking a step away from the beachfront, the historic district of Phuket Old Town awaits exploration. This quarter serves as a stark contrast to the beachside atmosphere, offering a delightful blend of colonial and Chinese architectures.
The brightly colored, well-preserved Sino-Portuguese shophouses and heritage buildings make for a charming setting, perfect for leisurely strolls. In this cultural heart of Phuket, you can delve into bustling markets offering a variety of local Thai delicacies, handmade trinkets, and local artwork.
The area's vibrant street art, museums, and historic mansions add to the enriching cultural experience.
Adventurous Escapades in Phang Nga Bay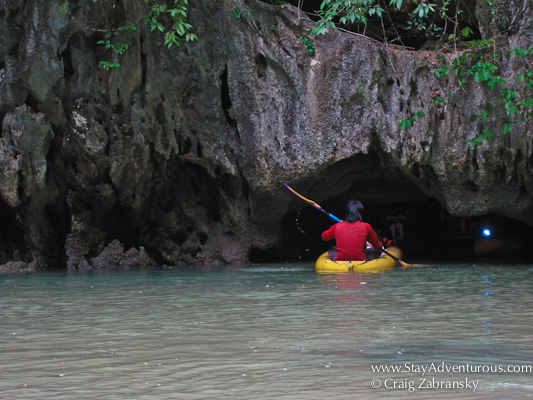 For those craving an adventure beyond the beaches, Phang Nga Bay provides an exotic experience. Known for its towering limestone cliffs rising from emerald-green waters and captivating sea caves, this scenic bay offers an escape into nature's wonders.
Visitors can paddle through the labyrinthine sea caves in a kayak, discovering hidden lagoons and secluded beaches. A major highlight is the James Bond Island, named after it featured in the 1974 movie 'The Man with the Golden Gun'. This unique island, with its iconic needle-shaped limestone rock, is a sight to behold and a favorite spot for photo enthusiasts.
Experiencing Phuket's Underwater Wonders
While Phuket boasts a plethora of attractions on land, it's the island's marine wonders that truly set it apart. Phuket's warm, clear waters, teeming with rich marine life and captivating seascapes, make it a haven for diving and snorkeling enthusiasts.
Diving Deep into Phuket's Waters
Phuket's numerous dive sites offer exciting opportunities for divers of all skill levels. Anemone Reef, a dive site named after its vast coverage of vibrant sea anemones, is a stunning visual spectacle teeming with a colorful variety of tropical fish. It's like diving into an animated painting, with the constant flutter of marine life against the backdrop of the reef.
For advanced divers seeking a thrilling exploration, the King Cruiser Wreck is a must-visit. This sunken passenger ferry attracts a wide range of marine species and provides divers with a unique opportunity to explore the ocean's history.
For those just starting their diving journey, Racha Yai and Racha Noi are ideal spots. These dive sites offer excellent visibility and a diverse array of marine life. Sightings of manta rays and occasional whale sharks add an extra thrill to the diving experience.
Snorkeling Surprises in Phuket
For those who want to explore Phuket's marine beauty without extensive training, snorkeling provides the perfect solution. Coral Island, a short boat ride from Phuket, is a snorkeler's paradise with its shallow waters and vibrant coral reefs, teeming with fish and marine creatures.
Similarly, Kata Beach offers an easily accessible snorkeling spot with its nearby reef rich in colorful tropical fish, corals, and sea anemones. Even in the shallow waters, you'll be surprised by the array of marine life that calls this reef home.
The Ultimate Diving Experience: Liveaboard Diving Trips
To fully immerse oneself in Phuket's underwater world, a liveaboard trip is an unbeatable experience. These excursions, extending over several days, offer divers the chance to explore multiple dive sites while living aboard a dive boat. Among the most popular destinations are the Similan Islands and the Phi Phi Islands.
The Similan Islands are famous for their diverse dive sites, including the intriguing Elephant Head Rock, known for its unique rock formations and swim-throughs. The Phi Phi Islands offer equally enchanting dive sites like Bida Nok, where divers can encounter leopard sharks, turtles, and schools of snappers.
Wrapping Up: A Diver's Paradise
With its remarkable underwater scenery, Phuket presents unforgettable marine adventures for everyone – from snorkeling amidst the vibrant coral reefs, scuba diving through the mysterious underwater caverns, exploring sunken shipwrecks, or taking a multi-day liveaboard journey.
These experiences offer an intimate glimpse into an underwater world filled with dazzling marine life and striking seascapes, truly embodying the magic of Phuket's marine wonders. Each dive or snorkeling session reveals a new facet of this underwater paradise, promising an adventure that's as diverse and vibrant as the ecosystem itself.
So, whether you're a seasoned diver or a curious beginner, Phuket's underwater world awaits to take you on an adventure of a lifetime.