New York City, lovingly known as the Big Apple, is a diverse and vibrant culinary playground. Its food scene is a rich melting pot of global flavors, ranging from iconic NYC staples like pastrami sandwiches,  pizza, and even cronuts to a variety of international cuisines available at street vendors and food halls.
The city's culinary landscape doesn't just cater to the taste buds but also plays a pivotal role in bringing people together and influencing social issues. With a vast array of culinary delights to explore, NYC provides a gastronomic adventure that extends beyond the plate, immersing you into the heart of this dynamic concrete jungle.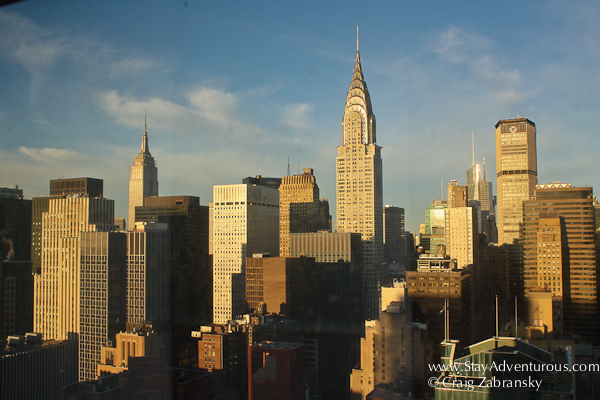 The Historical Influence on NYC's Food Culture
The top attractions in New York City must include New York City's rich food culture. And the food scene can not be discussed without acknowledging the influence of its vibrant history of immigration. The city, often regarded as the gateway to America, has long been a hub for various cultures, each bringing their unique food traditions.
The Lower East Side, for instance, tells a compelling tale of Jewish immigrants who introduced iconic dishes such as bagels and lox. Meanwhile, Little Italy and Chinatown stand as strong testaments to the Italian and Chinese immigrants who brought along their rich culinary heritage. This diverse array of culinary influences, from the paella of Spain to the moussaka of Greece, has collectively shaped NYC into a gastronomic tapestry that continues to evolve.
NYC's Iconic Eateries and What Makes Them Special
No exploration of NYC's food scene would be complete without a nod to its iconic eateries. Katz's Delicatessen, serving the city since 1888, is synonymous with the classic New York pastrami sandwich. Meanwhile, establishments like Le Bernardin and Eleven Madison Park showcase the city's luxury dining scene, where meticulous artistry and exceptional ingredients come together to create unforgettable gastronomic experiences.
These restaurants aren't just about the food—they embody the city's spirit of resilience, innovation, and the continuous pursuit of excellence.
The Fusion Food Scene: Where Cultures Meet
NYC's culinary landscape isn't just about keeping traditions alive—it's also about breaking the mold. This is where the city's fusion food scene takes center stage.
Restaurants like Momofuku and Red Rooster showcase the city's flair for culinary innovation by blending flavors from different cuisines to create exciting new dishes. The success of these fusion restaurants lies in their ability to transcend cultural boundaries, providing a fresh take on traditional flavors, while honoring the diversity that lies at the heart of the city's food culture.
NYC's Role in Food Trends and Innovation
The culinary scene in New York City is not just about serving delicious food—it's about setting trends and pushing boundaries. The city's food culture is dynamic and ever-changing, often influencing the food scenes in other cities around the globe.
From the rise of cronuts, a croissant-doughnut hybrid created by NYC pastry chef Dominique Ansel, to the recent explosion of ghost kitchens driven by the city's demand for delivery services, New York City continues to be at the forefront of culinary innovation.
In this city, food is not just sustenance, but also a form of art and a means of expression, with chefs constantly challenging conventions to redefine our dining experience.
Navigating NYC's Food Scene: Recommendations for Foodies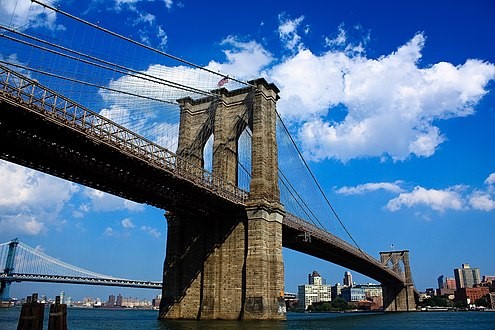 Navigating New York City's extensive food scene can be both exciting and overwhelming. However, with a bit of guidance, it can transform into an unforgettable culinary journey. So sit down, grab one of the best cups of coffee in New York City, and let's review a few foodie recommendations  for your New York City travel plans.
Classic NYC Eateries:
Nathan's Famous: Known for their hot dogs.
Di Fara Pizza: Famous for their classic Brooklyn-style pizza.
Glaser's Bake Shop: Try the iconic black-and-white cookie here.
Michelin-starred Restaurants:
Per Se: This restaurant offers an exceptional French-American dining experience.
Daniel: Renowned for its contemporary French cuisine.
Chef's Table at Brooklyn Fare: Known for their multi-course tasting menu and exceptional dining experience.
Vibrant Food Markets:
Eataly: An Italian marketplace comprising a variety of restaurants, food, and beverage counters.
Chelsea Market: This indoor food hall offers a multitude of food options.
Union Square Greenmarket: A great place for locally sourced foods.
Food Tours and Festivals:
Lower East Side food tours: Focuses on the area's Jewish heritage.
Brooklyn food tours: Showcases the best of Brooklyn's trendy eateries.
New York City Wine & Food Festival: A premiere food and wine festival featuring signature culinary events.
Smorgasburg: The largest open-air food market in America where you can sample a variety of dishes.
Conclusion – New York City is a Culinary Gem
New York City is a culinary wonderland, teeming with a diverse array of cuisines, vibrant food markets, innovative chefs, and historical eateries. Its food scene is a reflection of its history, its immigrant roots, its taste for innovation, and its commitment to inclusivity and sustainability.
The city's food culture is not just about eating; it's about experiencing different cultures and exploring new trends. Whether you're a lifelong New Yorker or a first-time visitor, the city's food landscape offers a never-ending feast of culinary delights, bound to satisfy every palate and preference. Welcome to the concrete jungle, where dreams are made of, one dish at a time.