Traveling by train is an adventure. It's an experience unlike any other. Traveling by train allows you to see so much more than you would on a plane or even in a car. You get to see the world from a unique perspective, and it's something that everyone should try at least once in their life. Click here to see the various places you can visit by train and plan your trip accordingly.
Trains Are More Eco-Friendly
The train is a green mode of transportation. Trains use less fuel than cars and other modes of transportation, so they can help you reduce carbon emissions when traveling. Train travel is also more efficient compared to flying or driving because trains don't have to stop and start at every station like buses do, which means that passengers won't spend as much time waiting around in between destinations as they would if they were taking ground-based transportation options such as buses or taxis.
You Can See More of a Country in Less Time
Traveling by train allows you to see more of a country in less time. This is especially true if your trip takes place during the high season for tourists when road traffic tends to be at its heaviest. With fewer cars on the roads, rail travel also makes it easier to appreciate the scenic beauty of the countryside and get closer to local culture than would normally be possible from within a vehicle window.
Train Travel Allows For Exploration
Traveling by train allows you to see more of your destination than just what can be seen from an airplane window or from behind the wheel of a car en route from one destination point to another. Plus, trains often stop at smaller towns along their routes that may not have airports—and they give passengers plenty of time to explore these little corners of the world.
You'll get to See Amazing Scenery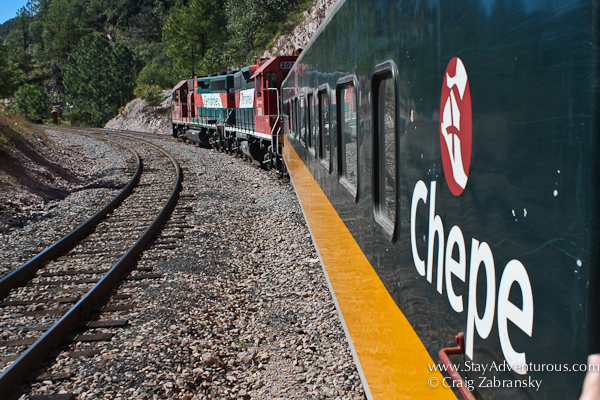 Train travel is a great way to see the countryside. When you travel by train, you're going to get to spend more time in each place, taking in the views and seeing things that you might not have been able to do if you were on a bus or flying somewhere. You can also stop at places along your route that are off the beaten path and take tours of them if they are available like they are in such places like Chihuahua Mexico with el Chepe in the Copper Canyon.
It Is Super Safe
If you're traveling with a child, train travel is even safer. Trains are the safest mode of transportation in the world. According to a study by National Geographic, railroads have an average fatality rate of 1 death per 8 million train miles traveled.
Train Holidays Allow For Children, Adults and People with Disabilities
If you're traveling with children and/or people with disabilities, trains offer many of the same benefits as driving in a car: ample space for moving around and reaching things, air conditioning or heat depending on your preference, and easy access to food options at stations along the way. You'll even find wheelchair-accessible restrooms on board.
All Aboard!
We hope this article has convinced you to try a train holiday in 2023. They are a unique way to travel, and they can help you see more of the world in less time than other modes of transport.