According to a The Vacationer survey, 80% of Americans were keen on a road trip in 2022. If you're planning a family road trip, you want to ensure everyone has a great time.
It means finding the right car (and seats for your kids), packing snacks and drinks, keeping everyone entertained, and making stops so everyone can stretch their legs. Making these considerations before taking off on your next road trip with kids will be much more enjoyable for everyone involved.
Rent a Car That Is Well-Suited for Your Family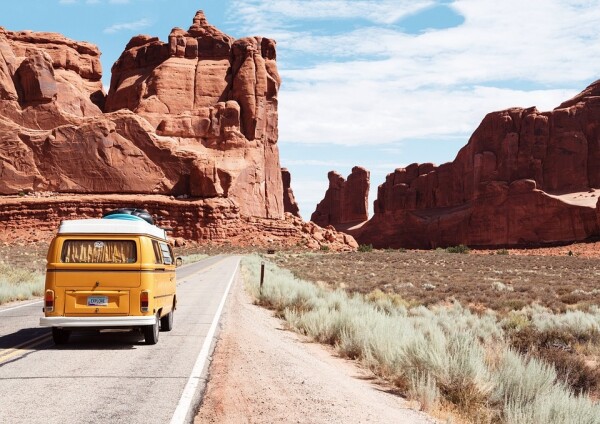 The global car rental market is expected to grow by $93.17 billion from 2022 to 2026 due to travel and tourism. Before you hit the road, make sure that you select a car that is well-suited for your family. It will help ensure that everyone is as comfortable and safe as possible. While there are many things to consider when selecting your rental vehicle, some of the most important considerations include the following:
The size of the car – You'll want plenty of space for luggage and other items in your car. When choosing a vehicle, ensure it has enough legroom so all passengers can ride comfortably during any trip. If you have small children in tow, it's also essential to check whether they can reach their seat belts easily when buckled up.
Safety features – Does this rental come equipped with air conditioning? Is there ample padding on its seats? What kind of safety record does this model have? All these factors should determine your decision when renting a car for your family's next road trip.
Rental cars are often a necessity for travelers. It is important to make sure that the car you rent has fitted seat covers installed, which is a must for added protection against dirt and germs. If you are traveling abroad, it is also important to make sure that the car has an international sticker on the windshield, which is required by law, and an international driving permit if necessary.
Consider Renting a Child Safety Seat
Road traffic injuries are a leading cause of harm for children and adults between 5-29 years of age. If you're traveling with children and plan to rent a car, it's essential to know whether or not your child is required to wear a safety seat. You can check the laws in your state with this handy chart by the National Highway Traffic Safety Administration (NHTSA).
Depending on the laws and regulations, you can consider a rental car with a child seat. If your child is too big for a regular car seat but not big enough for a booster seat, you might consider renting an additional child safety seat from the rental company.
Most rental companies have these available for an additional fee; however, some states require that all passengers be buckled up with approved restraints.
Pack the Car Properly with Plenty of Snacks, Drinks, Extra Clothes, and more
When packing for a road trip, ensure you have plenty of snacks, drinks, and extra clothes. You should also bring towels and blankets in case someone needs them. Bring a first-aid kit if you'll be away from home for a long time. It's better to be safe than sorry.
It's important to remember that children not potty trained may need extra diapers or pull-ups if they're going on the trip with the family. Make sure everyone has their designated supplies so there won't be any accidents on the road.
Make Frequent Breaks a Priority
Taking breaks to stretch, get out of the car and take a walk or drink some water can help reduce the risk of accidents, nausea, fatigue, and motion sickness. You don't want to end up in an accident because you've run out of gas or have become too tired to drive safely.
Even if it's just for 10 minutes every hour or two. This will significantly reduce the chances that your child will become fatigued while traveling in the car with you.
Do Not Overschedule the Road Trip
When planning a road trip with children, do not overschedule it. Instead, focus on the journey, not the destination. You can plan things to see and do along your way, but don't be afraid to allow for flexibility if something makes you want to change plans or add more activities as you go along.
It's Better to Focus On Enjoying the Trip Than It Is to Try to Get Somewhere Quickly
Regarding road trips, it's better to focus on enjoying the journey than trying to get somewhere quickly. Don't rush your kids out of a restaurant or stop them from taking their time in a bathroom. Let them drink as much water as they want and even take a quick walk around the parking lot if they need fresh air. You're not going anywhere until everyone is ready for it.
If something new along the way catches your eye, stop and check it out. Spend time taking in the views. Most vistas are identified with highway signage or are just designed for stops ike the views on the roads of skyline drive. If you miss a turn or find yourself in unfamiliar territory, don't worry about turning back around immediately. Take some time to enjoy where you're at before deciding what route will get everyone where they need to be next.
Conclusion
It's important to remember that road trips can be fun, educational, and safe for children. The most important thing you can do is ensure your children are comfortable and happy during the journey.
That means bringing plenty of snacks, drinks, and extra clothes, making frequent breaks a priority, doing fun and educational activities, not overscheduling to ensure time for relaxation, renting a well-suited car or SUV, etc.