Road tripping between the Florida Keys and New York (and Pennsylvania) each summer and then back again each summer often leads to decisions on where to stop, what to see and do, and also where to explore. One adventure took me to explore a unique skyline drive recently.  Not the typical skyline adventure of speeding on an expressways towards a new exciting cityscape, but rather a slower meander through the mountains and return to nature. To experience a skyline as intended for Americans to appreciate inside one of our greatest treasures – a National Park.
Skyline drive runs 105 miles through Shenandoah National Park  in the Blue Ridge Mountains of Virginia. The roadway, authorized to be constructed in the mid 1920s, provides passage through the park and takes three hours to drive from north to south. Although with seventy-five overlooks and plenty of trails to hike, many visitors can spend more time inside the park including staying the night.
For those deciding to stay, make sure you spend time to appreciate a Shenandoah Valley Sunset too. I did. A perfect place to capture the sunset and spend the night if camping isn't for you is 3,580 feet above sea level at the Skyline Resort with sweeping views of the valley.
Small hikes exist for all ages and experience levels, so definitely make a point to exit the overlooks to hike too. If you come in summer – make sure you have some blackberry pie – a favorite from the region. Of course, fall foliage is another popular time to visit – but expect more traffic on those October weekends.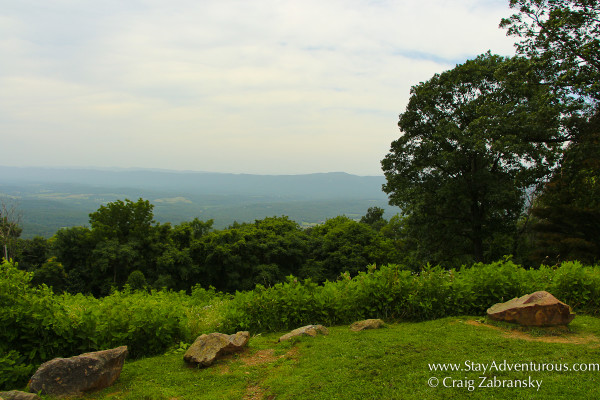 But regardless of when you visit, you will certainly appreciate the majesty of the incredible views of the skyline of Shenandoah Valley, so definitely make sure you take your time to capture the memories and the magic.
Travel tip:
Consider purchasing the National Park Series music and the Sounds of Shenandoah for your Skyline Drive. The songs, curated for the experience and the drive, create the setting for the perfect passage. Plus, a portion of the sales are donated back to the park itself. Win-win.
Stay adventurous, Craig