Yup, travel restrictions are still active within and between many of the world's most magnificent cities.
But no one can lockdown our travel dreams – which is why we've been giving our itchy feet a gentle scratch and curbing the wildest excesses of our wanderlust by making lists of all the places we're visiting as soon as some sense of normality returns.
If you want to do the same, maybe you can create a digital vision board on your computer where you pin photos of legendary locations to motivate you while your wings are clipped? Also, perhaps get your travel insurance in australia or whichever destination you decide to visit.  It can give peace of mind, because once you continue reading because we're definitely going to give you the travel itch below!
Whatever way you want to visualise the great day when travel freedom bounces back, here are six post-lockdown dream destinations to get you started.
1. South Africa
Beautiful beaches, buzzing cities, wonderful wildlife and legendary people – the Rainbow Nation has it all, which is why we can't wait to visit Johannesburg to soak up the culture, sip our way through the winelands,  and go on safari at Kruger National Park to see the Big Five.
But what we're really looking forward to is Great White shark cage diving with Apex Predators in Cape Town – wild and than relaxing for cocktails afterwards.
2. Denmark
With brilliant bacon, a good life-work balance, an excellent standard of living and distinct sense of style, the Danes seem to have most things in life sussed.
Which is why we can't wait to visit cool Copenhagen and attractions like the Legoland Billund Resort – this is one place that's seriously high on our travel to-do list!
3. Portugal
A scenic nation on the Iberian peninsula with an interesting Maritime heritage, Portugal is famous for lovely beaches (especially in the Algarve) and cracking cities like Porto and you'll just love Lisbon.
They also make a mean egg custard tart over there and the port is pretty good too! Some visitors love the place and the price so much that they never go home, as specialist realtors Property Lisbon can attest.
4. Scotland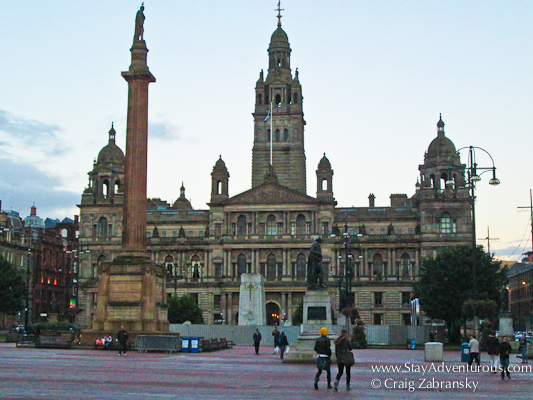 Regarded by many as the world's most beautiful nation, it's amazing that some people in England have never been to Scotland and others visit Britain without venturing 'north of the border'.
If you love stunning lochs, glens and mountains, stirring history, elegant cities like Edinburgh and charismatic locals like Glaswegians on a trip to Glasgow,  there is much to fall in love with the open spaces of Caledonia and we are not even drinking the whisky yet.
5. Jamaica
The Land of Wood and Water is one of the world's most famous tourist destinations thanks to stunning beaches and beautiful turquoise waters.
However there's much more to Jamaica than sun, sea and sand – like a globally significant music scene as the beat of the Caribbean and verdant, vertiginous mountains. To learn more about this most vibesy and inspirational island nation, take a look at the official Visit Jamaica site.
6. Iceland
The world is so vast, lets not stop at five, it is not enough. So we are adding Iceland, which is a mainstay of any traveler or photographer's bucket list and also perfect for those desiring to return to experience and appreciate the majesty of mother nature and reconnect to nature.
With such incredible scenic views to discover, it is no wonder Iceland is a happy place both for its people who have consistently ranked high in a happiness index and for visitors who have been wanting to see its stunning beauty post-lockdown.
So there you have it – a quintet of quality holiday destinations we can't wait to make the most of after lockdown. They're pinned to our vision board today, but we'll be experiencing them for real in the blink of an eye, fingers crossed.
Have fun creating your own post-lockdown travel list! I'd love to hear what destinations are on your list?