Yosemite still stands tall on my must travel to list. During my cross country trip, I navigated more than ten national park properties, but Yosemite, located deep in the Sierras of California just was too far from the coast. And now years later it still remains on my travel list.
So, just recently I set a course for Yosemite through Crated with Love. This designed date in a box became my chance to have fun, have a date, and travel (mentally) to Yosemite, a Californian treasure.
Yosemite National Park
Yosemite, one of the first protected areas in the United States dating back to the Lincoln presidency, was established as National Park it is today thanks to the legendary environmentalist John Muir's campout with President Teddy Roosevelt.  This Californian cathedral of nature, complete with granite monoliths carved by glaciers, accessible scenic hiking trails, an iconic waterfall, and the pristine valleys is an American treasure. And it the perfect setting for a date too.
A Date with a View
Taken from the crafted box itself, this was "a date night with a view."  I didn't need to fly to California, or pack my hiking boots to experience Yosemite, but after my date night, I'll admit I did want to do just that. Yes, this evening my view was not the pristine beauty of nature, but the beauty of the moment shared with my beautiful date for the evening. Yes, Crated with Love provided the setting, the games, and all that I needed to make for a fun adventure. Of course, I did add some champagne and candles to make the moment even more special.
What Did I Like?
Four games in one. Inside the little box, players (or perhaps partners is a better word choice) will find everything needed for a few hours of fun across 4 unique games. In fact, on my date night, we only played two of the four games provided within the box itself. So for me, I actually have enough to make it two date nights in one box. Don't worry if you do finish all four games, Crated with Love offers other date boxes besides You and Me in Yosemite.
What did I love?
The details. The delight is in the details. Of course, I made it special with adding candles (simulate a campfire), flashlights to use to read in the dark, and also the already mentioned champagne. Yes, date nights in a pandemic or even just as when they haven't happened in some time, need to be special.
But it wasn't my details, but the details provided inside the box with a focus on adventure. Everything was clearly marked and provided for each game. This goes well beyond just a pencil and a pad, but offering all the items required to make for a fun date night.
What else did I love?
Learning about the park and my partner.  Ok, I was a fairly good student, but I certainly loved some subjects more than others. And if the classes involved travel or adventure, I "naturally" did better.
Besides leaning a little more about your partner from playing, the games provided insights to camping, survival skills, National Parks, and specifically Yosemite too.
What Else to Expect?  
I found the game favorable to a California state of mind.  There is SO much to love about California, and the date itself was in Yosemite, a National Park located in California. Just know, select the answers that paint California in the best light. Consider it a hint for a winning strategy.
Ok, full disclosure I am an east coaster, so perhaps I have bias. And actually, when I think about it, don't worry about winning, since there are no losers when playing this date night adventure.
Where to Order a Crated With Love Date Night Box?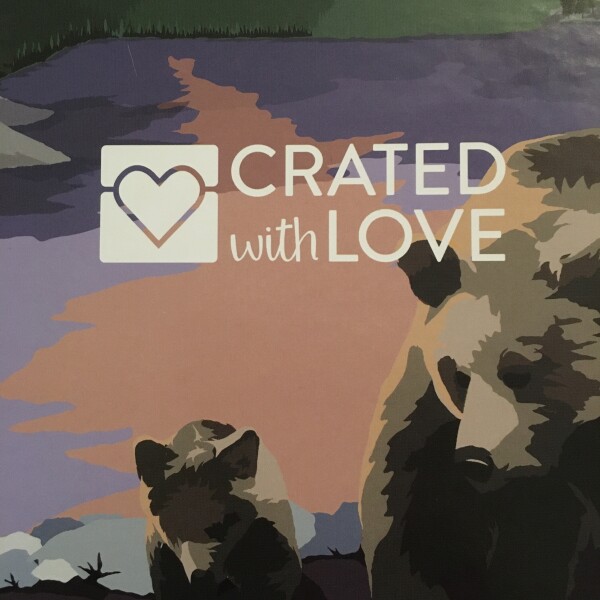 You and Me in Yosemite retails for $41.99 with free US Shipping, but it is not the only option, the company Crated with Love offers multiple game choices, gifting options, and subscription services to keep the dates coming every month.  And since many of us didn't take the trip we wanted this year and others had a little less opportunity for date nights out, this is a great way to have an adventurous evening at home. You can order your Crated with Love, a date in a box here.
Stay Romantic and Adventurous, Craig
Disclosure: I received a date night in a box to review, but as always the words and opinions are uniquely my own.