Whether you're planning on a road trip or flying to a faraway destination, renting a car can make all the difference in enhancing your getaway. Maybe you have your eye on an Audi supercar for the fast-paced jet-setter vacation of a lifetime, or you need three rows with captain chairs, so the kids have plenty of space. No matter what kind of car you rent for your next trip, there's a reason a rental makes everything so much better.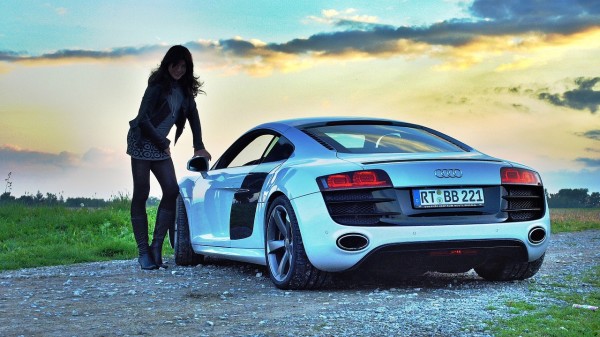 1. Cleaning is Someone Else's Problem
You get to rent a perfectly washed, vacuumed, clean car that smells incredible. And the best part? You don't have to worry about keeping it that way or picking up the crumbs from those roadside stops at the end.
2. Don't worry about the miles
It doesn't matter if you're financing your personal car or it's leased. You're going to fret about the miles put on a vehicle during a road trip. More miles mean more wear and tear, and a higher likelihood that something will go wrong. However, rented cars were designed for a lot of miles. You can preserve the miles on your personal car and not think twice about whether there's enough tread on the tires
3. Access places you can't manage with public transportation.
If might be tempting to save money when flying into your destination by depending on public transportation, but you're giving up a lot of freedom. Plus, if you're traveling with the whole family, a rental car might end up being more affordable than getting separate tickets for everyone with public transportation. Remember that there are some destinations buses and trains simply don't go. Why give up the freedom of having a car?
4. You can test out potential buys.
If you're thinking of buying a new car, but aren't sure of the make and model, renting your potential future ride is a fantastic way to take it for a spin. Unlike a test drive from a dealership, there's no pressure and no stranger riding shotgun. You might discover a new-to-you vehicle that you fall in love with, or decide your "dream car" isn't all it's cracked up to be.
5. Get better miles.
Maybe your personal vehicle is a bit of a gas hog. Going on a road trip? Rent a hybrid for the best gas mileage possible. Or perhaps your personal car is very economical and not very spacious. Indulge in a roomy SUV and enjoy having a virtual studio on wheels. This is your chance to choose what's important to you when you are road tripping the east coast of  Spain, renting a car in Mexico to explore its beaches,  navigating the roads in Scotland or finally driving cross country through the states. and get exactly what you want.
A rental car has no hassles and no worries on the road. The roadside assistance is phenomenal, and in the unlikely event that something goes wrong, you'll be given a brand-new replacement quickly. Why put your own car through the wear and tear of a road trip? Leave it at home with no added miles and see what a difference a rental makes.