When I say or type "Texas," do you think "beach holiday?" Well, after visiting South Padre Island, Texas I learned response is feasible.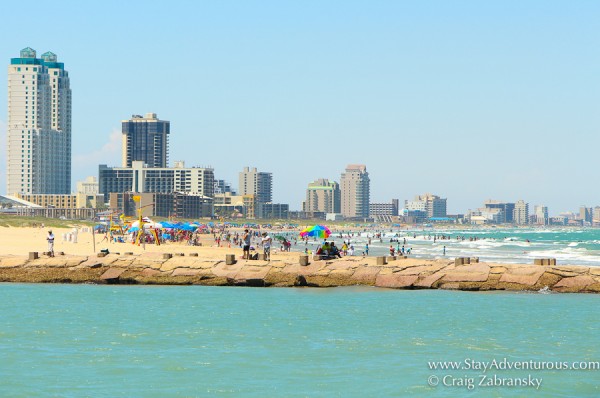 The island located just north of Mexico, a place I once considered for spring break, changed my views on Texas. I discovered not a spring break party, but a beach paradise on the Gulf of Mexico. As I described on my Staying Adventurous podcast – Where Margaritaville meets Mañanaville, South Padre Island offers much more than just a party atmosphere for a young crowd. But what about its beach?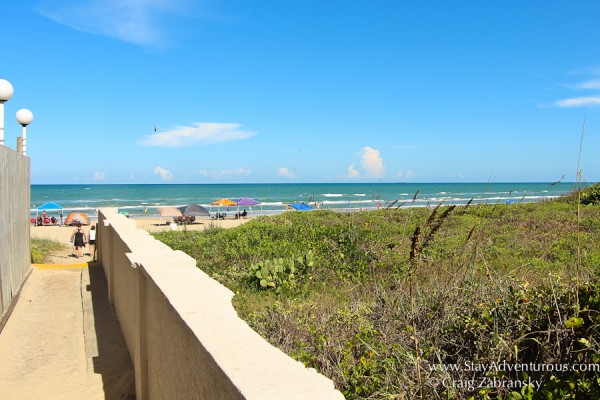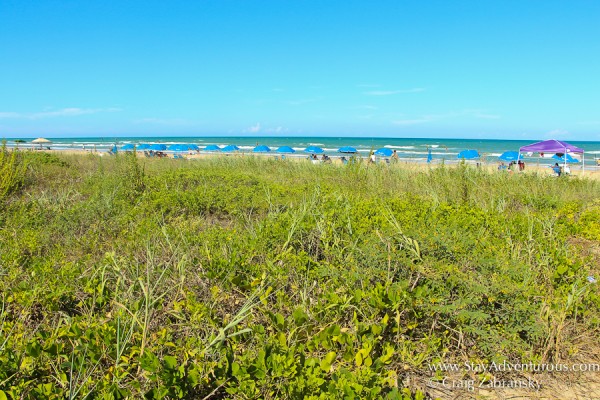 Finding the beach is easy on the narrow island, walk a few blocks east or west and you'll see the water. For the beach, it is the Gulf of Mexico side (walk west). Once on the the coastal road find one of the multiple narrow passages through an abundance of lush vegetation, walk down a few steps and put your toes in the sands of South Padre.
The beach, wide, active and family friendly, stretches as far as the eye can see. I walked roughly a half-mile stretch through people, coolers, pitched tents – near tailgates for the crowds playing impromptu beach football games – and also plenty of open space.
Also, most of the watersports, fishing, and even the chance to Parasail over South Padre are all on the calmer Laguna del Madre (even the South Padre Island best sunsets are on Bay) side making the Gulf side all about the sand, sun, and waves from the Gulf of Mexico.
Travel Tips:
South Padre Island is also a sand castle making mecca. Make sure you see the sand castles at the visitor's center and also take note of annual contests or even artists on the beach (you can even take lessons). The make them big here, go figure it is Texas after all, right?
Stay adventurous, Craig