The all-inclusive.  Certain tourist destinations are built on the premise and Punta Cana, Dominican Republic is one of these resort "paradises." And whether you like them or don't like them, (they do provide value for certain travelers) in the freezing temperatures of winter I am guessing you can be easily convinced to trade places with someone on the beach in Punta Cana.
Grand Palladium Resort
I spent four nights at the Grand Palladium in Punta Cana recently and although the weather was not picture perfect every day, I love to return when and escape the cold of winter.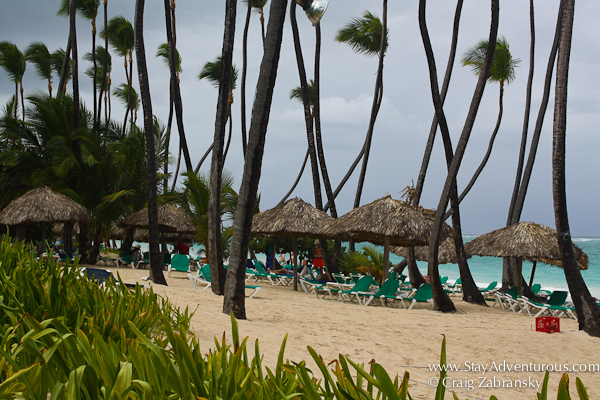 And when there is clouds and rain, there is often a rainbow.  Maybe this was paradise found?
stay adventurous, Craig
this post is part of the winter Beach Thursday series. enjoy a beach post every Thursday all winter long.