In the countryside of Guatemala little variety exists in cuisine choice. The recent and long conflict that just ended in the 1990s (1960-1996) perhaps can be blamed for keeping travelers and other cultures away for years. So when I noticed a small Asian place in Flores, my curiosity peaked and I entered Sucia for a late lunch.
The attention to detail impressed and created a setting that could rival any stateside mom and pop restaurant. Then an Asian women took my order, an immigrant.
I order a vegetables and rice dish.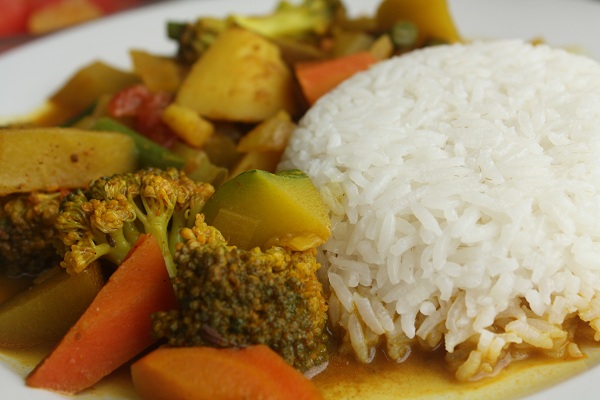 The meal was not gourmet. It was  just a simple, basic dish for a reasonable price, a theme not unlike most of the Guatemalan cuisine, yet Sucia was different. Here deep in Guatemala I found a rare opportunity to experience another culture and different dishes.
In the end not only did I enjoy the setting and it's views, but as I stared off at the horizon the Lake Peten boat traffic reminded me of travel and travelers. It made me realize how important sharing cultures truly is for our future as humanity.  Well that's my belief.
Stay Adventurous, Craig
this post is part of the Culture Thru Cuisine Series and the Get to Know Guate Series