Whether it appears on maps as Pretoria or its 'future' official name of Tswahne a trip to the city is not complete without a visit to the Union Buildings. On the grounds where Nelson Mandela changed the history of South Africa serving as President, visitors can take in views of the city or simply walk through the gardens.
And whether you walk the park at sunset or during the day, you are bound to experience a sense of majesty among the landscaped flowers and architectural achievements that delight the human eye.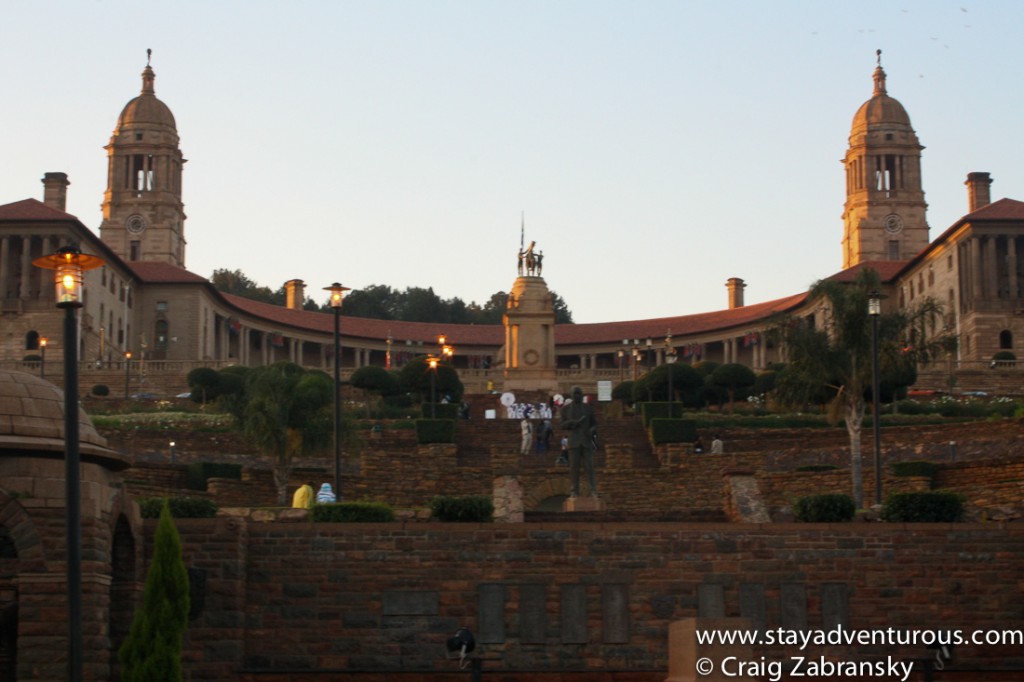 stay adventurous, Craig
This post is part of the All Africa – All August Special Series.