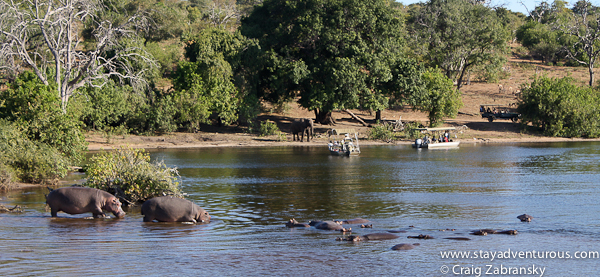 Here two Hippos are joining friends in the river. you don't often witness Hippos on the move, we were fortunate. In the distance, you can see a few other tourists taking in the view of the elephant in the back. And all this is just a few meters from the herd of thirsty elephants. The animals coexist in such proximity by the water. Amazing.
stay adventurous, Craig
this post is part of the All Africa – All August series.