The first September Sunday means it's once again time to recap, revisit and reflect on  the sunset posts from last four months in the Sunset Sunday Series.  The sunsets from May through August return to many countries and also add a few new destinations to the Sunset Sunday Map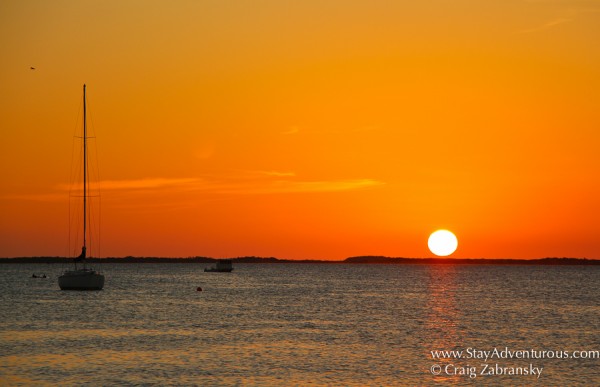 This recap returns to Pennsylvania for a sunset drive, the Greek Islands of Santorini for a selfie sunset in Fira and a special guest post sunset from Crete, the Florida Keys, take in a sunset view of the London skyline and celebrates a milestone, the 250th Sunset Sunday from Puerto Vallarta.
The recap also highlights some of my recent and new travels across America. Inside you'll discover Shenandoah National Park's sunset view, surprising pink sand at Daytona Beach, Florida and also a Long Lake Sunset from my Adventure in the Adirondacks of New York.
Other notables are the guest post and this time a sunrise from Burkina Faso in West Africa and the sunset view from Mexico City, a place I plan to take my guests on the Stay AdvenTOURS trip to Mexico City this fall.
So take a look, enjoy the less than a minute sunset view from around the world.  Happy Sunset Sunday.
Stay Adventurous, Craig
The Sunset Sunday Series video recaps are created three times a year, catch the recap on the first Sunday of January, May and September. For all the sunset video recaps, you can search the site or subscribe Stay Adventurous on YouTube