After settling into my room at the Four Seasons Hotel Miami located in Brickell, I headed directly to the pool where I spent a wonderful afternoon of leisure. I don't often think of Brickell as a destination in Miami, but I know the Four Seasons is a destination wherever they are located. And actually, I'd learn much more about Brickell as the new "in" place over dinner.
With the pool located on the seventh floor terrace and views of the city at eye level, I never thought much about watching a sunset. But, when I headed back up to the room my spacious window view provided a chance to see the intense orange glow of the sunset, enhanced by the reflections on Brickell's buildings; another magical moment. I guess everything (even the unexpected) is magical at the Four Seasons. Happy Sunset Sunday!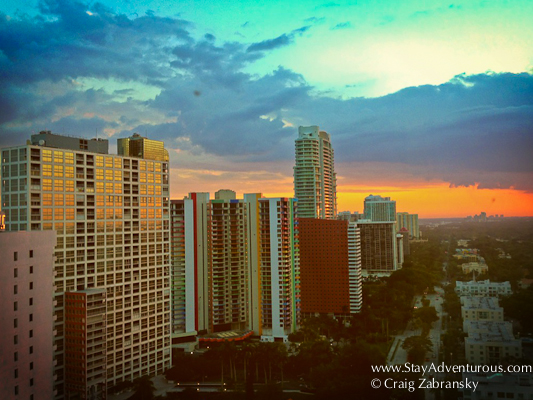 Stay adventurous, Craig
Special Thanks to the Four Seasons Hotel Miami for hosting me for one evening. There are definitely some good reasons to stay here.