There's no doubt that Jamaica stands apart from other Caribbean vacation spots. A strong African heritage remains today, in the cuisine, native identity and perhaps most strikingly, in the music. There are still the soaring peaks, jungle wetlands and idyllic beach resorts to make holidays here more than worthwhile. But the heart of Jamaica retains a distinctive beat that's unlike anywhere else in the world.
The Caribbean has proved a popular destination for a 2013 late holiday, but those who come to Jamaica are usually looking for more than just a dip in the ocean. You can find out about the origins of reggae at the Museum of Jamaican Music in Kingston or Bob Marley's grave at Nine Mile, but finding Jamaica's true sound is more about getting out into the streets, into the far-flung villages, among the people themselves. Jamaica is so often seen as a resort holiday but scratch beneath the surface and you find the island offers much more.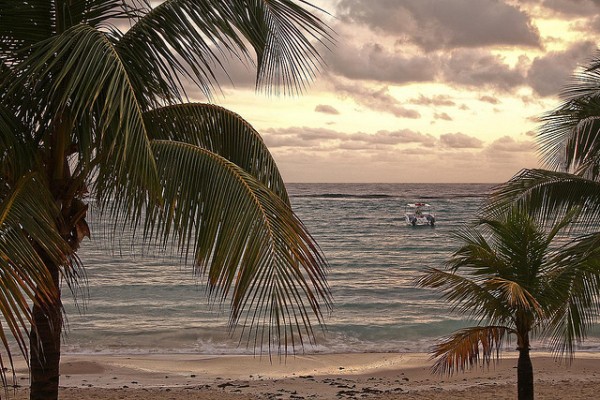 The more adventurous should travel to Negril where the laid-back vibe of this old hippy community can still be felt, despite the booming tourist business. But it's outside of the resort, at the Rastafarian Indigenous Village, where you can meet the people for whom reggae is a spiritual experience, and even have a go on the drums yourself.
Of course, reggae is not the island's only musical export. With roots in Caribbean calypso and ska, reggae has now been overtaken by dancehall, a kind of merge between hiphop and reggae rhythms, which you can hear blasting out of the bars and clubs lining Montego Bay's lively strip.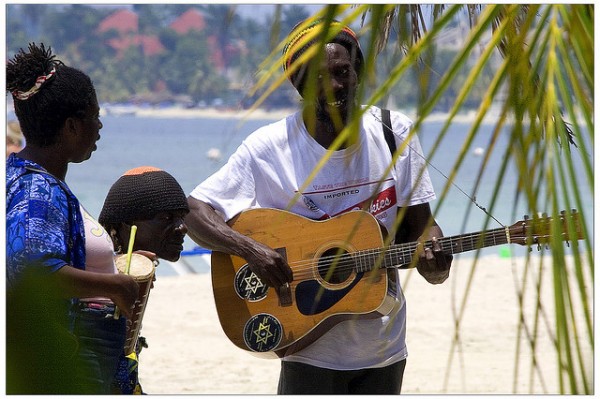 Whether you're rafting along Rio Grande or enjoying a grilled snapper lunch to the sound of steel drums at Ochos Rios beach, it's impossible to go far without feeling that relaxed rhythm that seems to filter through the whole island. Take your own trip high into the atmospheric Blue Mountains where you can get homestay accommodation with the locals and a true experience of Jamaican life away from the crowds of tourists.
Many come to Jamaica in search of more than just the music: diving among the corals, strolling through coffee plantations or grabbing jerk chicken from a seafront shack. But even big-name tourist attractions like Dunn's River Falls come with roadside band to accompany the rush of the water down the cliffs. Wherever you go on the island, the beat of Jamaica will follow.

Images (used under creative commons license) : (1) Jamaica Trip by Tomash Devenishek and (2) Guitarman by Vox Efx