I grabbed a few bottles of the local beer Gallo, and a bag of crisps (potato chips) and headed back to my room. I decided to take in the sunset on the hotel rooftop.
I selected the hotel when I learned about  it's rooftop and the stairs (no elevator) to the third floor were not a problem after climbing the pyramids of Tikal. I had the sole room on the top floor – room 301.
The rooftop was essentially an extension of my room. Open to all guests, one night I shared it with two couples, but this night and this sunset I was alone. I was alone with my journal, a pen, the beer and the bag of chips.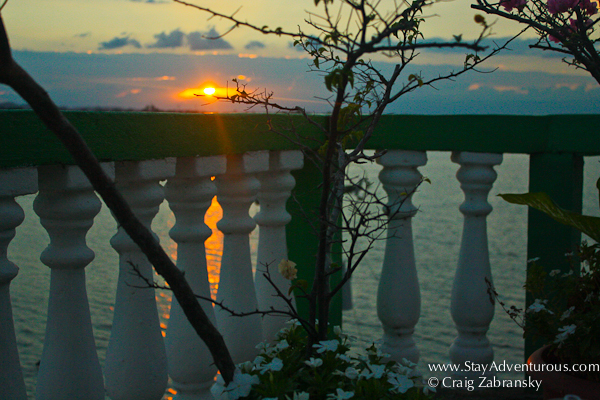 I snapped this photo from sitting in my chair, the green one. Enjoy.
Happy Sunset Sunday
Stay adventurous, Craig
.