Get ready to unleash your inner adventurer and dive headfirst into a whirlwind of excitement on your Texas vacation. From heart-pounding thrills to adrenaline-pumping adventures, the Lone Star State offers a treasure trove of unforgettable experiences that will leave you breathless and craving for more. Whether you're seeking an adrenaline rush in the bustling cities or an outdoor escapade in the untamed wilderness, Texas has something for every thrill-seeker. So fasten your seatbelts, hold on tight, and prepare yourself for a wild ride through the top thrilling activities awaiting you in the great state of Texas!
Adrenaline-Pumping Theme Parks
Are you an adrenaline junkie looking for your next fix? Look no further than the heart-pounding excitement of Texas' adrenaline-pumping theme parks. From thrilling roller coasters to dizzying water slides, these parks offer a range of activities that will leave you breathless and itching for more.
One of the highlights of any trip to Texas is a visit to Six Flags Over Texas. As the first-ever Six Flags park, this legendary attraction offers an array of high-octane rides that are sure to get your heart racing. Take a plunge on the Titan, one of the tallest and fastest roller coasters in the state, reaching speeds up to 85 miles per hour. Or if you're feeling brave, strap yourself into the New Texas Giant – a hybrid wooden and steel coaster that promises an exhilarating ride with its steep drops and insane twists.
For those seeking aquatic thrills, Schlitterbahn Waterpark in New Braunfels is a must-visit destination. Known as America's favorite water park, it boasts an impressive lineup of thrilling water slides that will test even the bravest daredevil. Brave The Falls, one of Schlitterbahn's most intense attractions that simulates wild river rapids with steep drops and fast currents. Or if you're in search of vertigo-inducing heights combined with stomach-dropping plunges, try out The Black Knight – a four-story enclosed water slide that provides a truly heart-stopping experience.
Water Adventures for Daredevils
For the adventurous souls who crave excitement and adrenaline, section 3 of our Texas vacation guide will leave you buzzing with anticipation. Brace yourself for a breathtaking water adventure as we delve deep into the world of daredevil-tailored experiences. Picture this: boarding a Cozumel cruise from Galveston, where everything from heart-pounding cliff jumping to exhilarating water sports awaits
Imagine standing at the edge of towering cliffs, looking down at a crystal-clear turquoise abyss beckoning you to take the plunge. Cliff jumping is not just a thrilling activity; it's an adrenaline-fueled rush that tests your limits and rewards your courage. Dive into the cool waters below and experience an indescribable feeling of liberation as you conquer your fears head-on.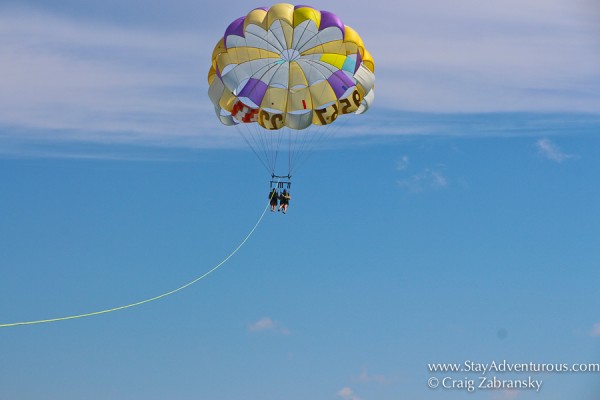 But if heights aren't your thing, fear not – there are other heart-pumping water adventures waiting for you. Whether it's jet skiing through crashing waves or kayaking down fast-paced rapids, Texas has endless opportunities for aquatic enthusiasts looking for their next thrill. Push yourself beyond the boundaries of what you thought possible and board a Cozumel cruise from Galveston — there's no better way to satisfy your craving for adventure on the open seas and visiting incredible beaches in Cozumel.
Unique Wildlife Encounters
In Section 4 of our article on thrilling activities to experience on your Texas vacation, we delve into the incredible and unique wildlife encounters that await you in this diverse state. While many people might envision vast deserts and tumbleweeds when they think of Texas, the reality is a stunning array of ecosystems that support a wide variety of fascinating creatures.
One such creature you may encounter is the iconic armadillo. These small, armored mammals are known for their distinctive appearance and ability to roll up into a ball when threatened. Spotting an armadillo scurrying across the road or digging for insects can be quite a memorable sight.
Additionally, bird enthusiasts will be delighted with the opportunity to see some of Texas's feathered wonders up close. The state boasts more than 640 species of birds, making it an ideal destination for avian enthusiasts. Keep your eyes peeled for sightings of regal bald eagles soaring overhead or vibrant painted buntings hiding among the foliage.
These unique wildlife encounters provide an exciting way to connect with nature and witness firsthand the rich biodiversity that exists within Texas's borders. Whether it's spotting an elusive armadillo or observing rare birds in flight, these experiences are sure to leave lasting impressions on any traveler seeking adventure in the Lone Star State.