When it comes to dining in Cancun, there is no shortage of fantastic options for food lovers. From local Mexican cuisine to international flavors, the city has something for everyone. In this article, we will highlight some of the best restaurants in Cancun that are sure to satisfy your taste buds.
A Classic Mexican Breakfast
One of the most important meals of the day is breakfast, and Cancun offers a variety of options to start your day off right.
For a traditional Mexican breakfast in Cancun, head to El Rinconcito Mexican Restaurant. This cozy restaurant serves up classic dishes like chilaquiles, huevos rancheros, and empanadas filled with ham and cheese. The portions are generous, and the prices are reasonable, making it a great choice for those on a budget.
Traditional Flavors
When it comes to Mexican gastronomy, Cancun has no shortage of options. One of the best places to sample authentic Mexican cuisine is La Parrilla. This popular restaurant has been serving traditional dishes like cochinita pibil (slow-roasted pork), ceviche, and guacamole since 1975.  The atmosphere is lively, with live music and colorful decor, making it a fun spot for dinner with friends or family.
For the Sweet Tooth
If you're in the mood for something sweet, check out Cafe Nader. This quaint cafe is known for its delicious pastries and freshly brewed coffee. Try the croissants filled with chocolate or ham and cheese, or indulge in a slice of their homemade cake. The atmosphere is cozy and inviting, making it the perfect spot to relax and enjoy a leisurely breakfast.
A Modern Mexican Take
For a more modern take on Mexican cuisine, head to Mextreme. This trendy restaurant serves up creative dishes that combine traditional flavors with a contemporary twist. The menu features items like octopus tacos with habanero cream, grilled steak with avocado salsa, and chicken in a black mole sauce.
The cocktails are also noteworthy, with unique creations like the mezcal-based "Smoking Gun" and the refreshing "Pineapple Ginger Margarita."
All-in-One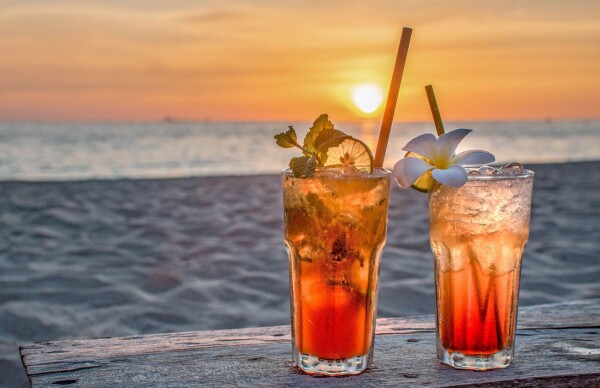 For a more upscale breakfast experience, head to the JW Marriott Cancun Resort & Spa. The hotel's Sedona Grill offers a lavish breakfast buffet with an array of options, including made-to-order omelets, fresh fruit, pastries, and Mexican specialties like chilaquiles and tamales.
The oceanfront view is an added bonus, making it an ideal spot to enjoy a relaxing morning meal.
For Seafood Lovers
If you're in the mood for seafood, look no further than Mariscos El Pescador. This no-frills restaurant is located in the Hotel Zone and offers a variety of fresh seafood dishes, including ceviche, shrimp cocktail, and grilled fish. The portions are generous, and the prices are reasonable, making it a another great choice for those on a budget.
A Romantic Mexican Dinner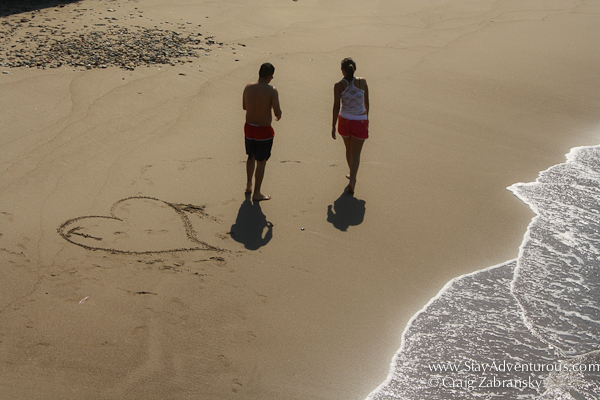 When it comes to places to eat in Cancun, there are options to suit every taste and budget. For a romantic dinner with breathtaking views, head to Hacienda Sisal. This upscale restaurant is housed in a beautiful colonial-style building with a large outdoor terrace overlooking the lagoon. The menu features a mix of Mexican and Yucatecan specialties, including grilled lobster, cochinita pibil, and sopa de lima (lime soup). The wine list is extensive, with options from around the world, and the service is top-notch.
For a more casual dining experience, head to La Destilería. This lively restaurant and tequila bar is located in the heart of the Hotel Zone and offers a festive atmosphere with live music and colorful decor. The menu features classic Mexican dishes like fajitas, tacos, and enchiladas, as well as a variety of tequila-based cocktails. Don't miss the tableside guacamole, which is made fresh to order.
Let your heart (and stomach) choose!
Whether you want fine dining or casual breakfast spots for coffee and pastries, you can find something for everyone. And with access to fresh produce grown right onsite or caught fresh from the sea, rest assured your dining experience will be full of delightfully authentic flavors. Make sure that during your time in Cancun no portion of your getaway goes untasted since there is much to do in Cancun during the day and activities in Cancun in the evening  too.
Check out the list above for some of our favorite places in Cancun to enjoy a meal or two while taking in the stunning views.
From family-style restaurants and fine-dining establishments to casual beachside eateries and cozy cafes, you won't go wrong with any of these choices of the best restaurants in Cancun! Bon appetit!