As a seafood lover, it can be a challenge to find fresh and tasty seafood, but when in the coastal city of San Diego, definitely put seafood on your menu. The freshness and pure genius of the local chefs at a seafood San Diego restaurant will have you coming back for more.
Also a city with plentiful seafood options it is important to understand how to select the freshest (and safest) seafood.  The US imports over 90% of the seafood we consume. The strange thing is that the US also exports a great deal of seafood too. Wouldn't it make more sense to eat our own seafood? While we can't make sense of why seafood is imported and exported, what we can do is tell you how (and also where) to get the best Seafood in San Diego.
How to Tell If Seafood Is Fresh
If you are checking out your seafood when it is in the raw state, there are ways to figure out if it is fresh or not. There are different things to look for depending on whether you are looking at whole fish, fillets, live fish or shellfish. Let's look at what you should notice about each of these types of fish so you can eat only the freshest.
1 – Whole Fish
When you're looking for the freshest whole fish to buy, look for eyes that are bright and clear. If your fish isn't fresh, you will notice a gray dullness in the eyes. While they may still be safe to eat after the eyes are dull gray, they aren't going to taste their best.
Notice is the fish shines and looks clean. If the fish is dull and discolored, you don't want to buy it. You should also see if the fish smells like clean water. The fish should never smell nasty since even cooking it isn't going to make it any better.
The gills of the fish should be a rich red. Make sure it isn't a faded brick color, or you need to pass on the fish.
2 – Fish Fillets
All fish fade as they age. You want the fish to look vibrant. If the fish still has skin, you want it to look like it is shiny and metallic. No pungent aromas and any liquid on the meat should be clear and not milky. If your fish fillet has milky liquid around it, that shows it is in the first stage of rotting. If you get the opportunity to press the meat with your fingers, you want it to be able to make the indentation from your finger disappear. If your fingerprint stays there, you need to leave the fish fillet behind.
3 – Live Fish
Live fish you always look, well – live! Is the fish swimming around in the tank? If it is staying in one place sadly, this is not a good fish to buy. Lobsters and crabs may be almost empty inside if they have been in a tank too long since they starve themselves when they are in the tank. If you want to get the best fish, you should speak with the person selling the fish to find out when their freshest fish come in from the port.
4 – Shellfish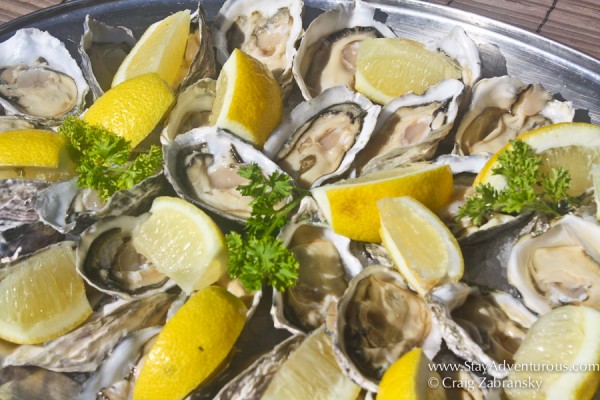 Make sure the fish market you buy shellfish from is very active. When you have a popular fish market that you buy from, you will be assured that the turnover is fast enough that the shellfish is going to be fresh. While you might come across some less than perfect shellfish, it won't be at as high of a rate.
When you get your shellfish home, you need to make sure it reacts to you. Put the shellfish on the counter, wait and then tap the shellfish to see if it tightens. After you've cooked your shellfish, make sure to throw away any that don't open.
Scallops are almost always shucked when they are sold. You are looking for "dry packed" scallops that haven't been shipped and stored in brine. Leave scallops that have milky liquid around them. Buy scallops frozen instead of wet-packed.
When you go to look at shrimp, they are easy to tell whether they are fresh or not. You want to buy them whole and frozen. When you buy whole shrimp, they are protected by the shell and don't lose a lot of moisture. They should be frozen because shrimp cook very rapidly.
If you are a near a shrimping region, you can get shrimp fresh. If you can buy them with the heads that is the best way to buy them fresh. When shrimp keep their heads, they are able to keep in more moisture. You don't want to eat dry shrimp.
Great Restaurants for Fresh Seafood in San Diego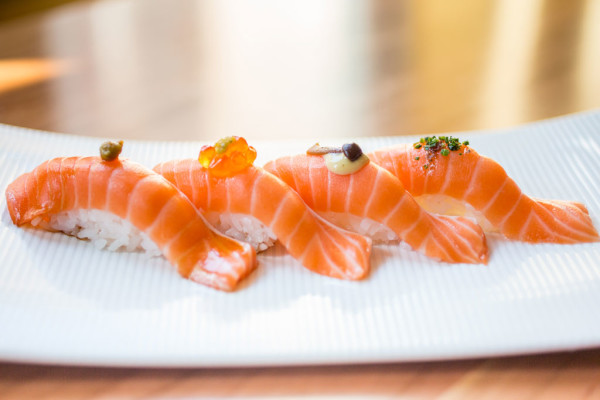 If you don't want to fix your own seafood, San Diego is the perfect place to find a restaurant that will fit your needs. Here are a few great places you can enjoy amazing seafood. Put these on your list for your visit.
Lionfish Seafood
Blue Point Coastal Cuisine
Island Prime – C Level Lounge
George's at the Cove
There are many other great places for seafood in San Diego, but these are some of the top ones you can visit. And now you know what to look for when you are buying seafood in San Diego and where you can experience the best seafood restaurants in town.