When thinking about the most popular European getaways you can't but recall welcoming and sunny Italy. It's no surprise that this country is a dream destination for thousands of people from all over the world as it offers plenty of must-see sights, refined cuisine and fashion brands known worldwide. All these temptations, obviously, play a crucial role for a "never-been-to-Italy' traveler when booking a tour of Italy. But what can you actually expect from your first visit in reality? Are there any pitfalls you can eventually avoid? Let's get it sorted out.
A Sunny Overdose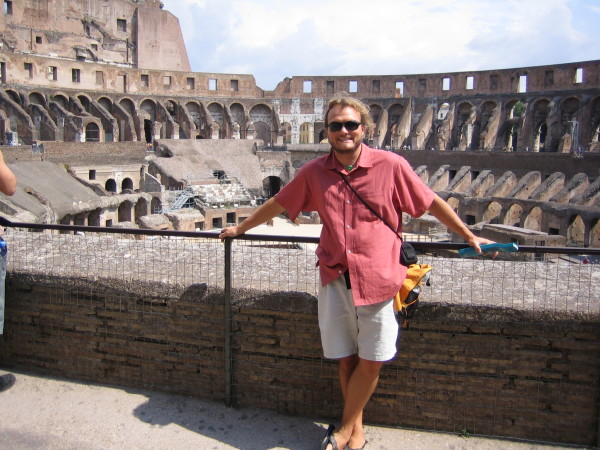 Here's the first thing that you should take notice of: traveling to Italy during the summertime, the most popular vacation season of the year, undoubtedly, has lots of advantages, but if you decide to explore Italian lands during the peak season – from mid-June to the end of August – you should stay on high alert.
Remember, that Italian summer is extremely hot and the sun can be just baking, reaching thermometer marks of about 32°C (89°F) already at 11 a.m. Sometimes, temperatures can hop so high that you are likely to find your shoes sticking to the melting pavement and feel the baking heat on your legs from the cobblestone streets. Without a doubt, vitamin D is quite beneficial for your health, but in strict moderation. That's why your defense arsenal must include sunscreen, a hat or cap, a pair of comfortable shoes and a bottle of water, unless you want to imagine yourself a character of "the Last day of Pompeii" painting.
Free Fountains
No, the talk is not about the famous Fountain of the Four Rivers (Fontana dei Quattro Fiumi) or Fountain of Neptune (Fontana di Nettuno). It's about less culturally, but more practically important drinking fountains. You may say that Italy is not a desert and getting a bottle of potable water isn't a serious problem. That's true. Nevertheless, it's certain that you'll be pleasantly surprised by coming across small 'fountanellas' with clean potable drinking water on the streets of Rome, Florence, Venice, Sorrento and some other cities, which, by the way, are absolutely free. Interesting fact – the majority of drinking fountains of the Italian capital are still supplied with water that flows through aqueducts, built during the Roman Empire. In addition, such historic 'fountanellas' have absolutely miscellaneous beautiful forms and can be considered as a local sight along with the main city hallmarks.
Anthill Hustle and Bustle
Another distinctive feature of any summer trip to touristy cities like Rome, Venice, Florence and Naples is jostling crowds. Italy receives the highest number of visitors in the summer peak season, in fact, statistics state that about 17 million people came to Italy in August, 2017 alone! Thus keep in mind that there's a strong possibility that you won't be able to make your dream photo near the Trevi Fountain just because it is simply a real quest to reach it at least at a 10-metres distance in the swarm of tourists. Or the scenario when you spend several hours in an endless queue of people desperate to see Michelangelo's statue "David" in Florence as hard as you do is more than likely.
Moreover, when deciding to travel Italy in summer, you're taking the risk to miss out on the most appetizing accommodation options. All the best hotels can be overbooked, leaving you with the only alternative to live on the outskirts of the city and spend much time reaching the next sight on your travel map.
However, there's no need to panic just yet as you can easily avoid both the heat and such ant hustle and bustle. How exactly? By planning your Italian vacation far in advance or by choosing to go there during the autumn-winter-spring seasons.
Bread and Circuses
Both beautiful views and delicious food are in abundance in Italy and neither will disappoint you, especially the latter. Italian cuisine varies from one region to another which makes tours to Italy even more interesting and delicious. It's hard to find a person in the world who has never heard of such famous Italian specialties as pizza, pasta, ravioli, lasagna, risotto, gelato, tiramisu, panna cotta… the list is never-ending. Undoubtedly, once you try these unmatched dishes somewhere in Italy, you won't be able to stop exclaiming "Mamma mea!', as well as break away from another slice of Neapolitan pizza.
And it doesn't end at that, Italy has a lot more in store to please you. Apart from advertised and well-known dishes, each of the 20 regions has something totally unique. For instance, the king of local Liguria dishes is basil, so Genoa is the best place to try bright emerald sauce 'pesto'. Cheese lovers will find a plethora of flavors of 'gorgonzola', 'pannerone' and 'mascarpone' in Lombardy. The Amalfi Coast features one of the best fish cuisines in the world, while the most delicious meats can be tasted in Valle d'Aosta, Lazio, and Sicily.
In Vino Veritas
Certainly, it's impossible to find any other country on the planet, where this Latin expression would be as true as it is in Italy. Being the world's largest wine producer, Italy will delight you with every possible wine in broad variety. From white fresh Pinot Grigio to the deep reds of Sangiovese and Nero d'Avola, the only practical advice here is not to overdo it.
Of course, it's not only limited to wines. You also won't be able to resist the Italian classic of classics, the world famous lemon liqueur Limoncello as well as sweet almond Amaretto, rich flavored Campari and refreshing Aperol. So no worries, all tastes will be satisfied.
Fiery Temperaments & High Decibels
If you have never been to southern European countries like Spain, you may be amazed by the emotional temperament of Italians and the way they communicate. A typical street in Italy is quite lively and filled with locals chatting, singing, talking on the phone and driving while furiously honking their horns.
What is more, Italians won't be Italians without emotions and hand gestures. So when it comes to any type of conversation with a local, don't be surprised when he or she will passionately gesticulate, telling stories in a loud voice and in full expression. Such a noise level can be unusual and, sometimes, annoying for travelers, who aren't accustomed to it. However, this energy is really contagious so you won't notice how fast you'll be engaged into this dynamic rhythm.
All in all, some of the points mentioned above should have dispelled certain stereotypes, other ones should have piqued your interest and cleared up your expectations regarding your first upcoming visit to this country. In any case, whenever you travel Italy, you will definitely be amazed and inspired by this magnificent destination to the extent that you'll desperately wish to return there over and over again.