Travel credit cards can make every aspect of your trip easier, from booking flights and hotels to saving money on travel expenses when you redeem rewards. But, some may be better suited for international travel than others. So how do you know which card is right for you?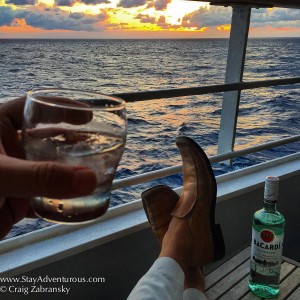 If you're a frequent globetrotter, here's what you need to consider when deciding which card to take along on your next trip.
What's your spending style?
The first question to ask yourself is how you'll use your travel rewards card. Specifically, do you need a card that only pays rewards for travel purchases or do you want to be able to earn miles or points on everything you spend?
The Capital One® VentureOne® Rewards credit card, for example, offers unlimited travel miles one everything you spend. You can earn the same number of miles per dollar when you book flights as you would if you used your card on groceries, gas or any other expense. The card has a $0 annual fee, so you wouldn't have to worry about your rewards being diminished in any way.
Other cards, however, may offer tiered rewards, with some purchases earning more miles or points than others. Or, they may offer a higher rewards rate on every purchase but charge a high annual fee. That's something to consider as you compare cards.
Is there a foreign transaction fee?
Foreign transaction fees can instantly make any international trip more expensive. These fees, which are typically between 2% and 3%, are tacked on when you use your card outside the U.S. If you take international trips regularly, a travel rewards card with no foreign transaction fee would be the best choice for saving money. The Capital One® VentureOne® Rewards credit card is a no foreign transaction fee card.
What are the booking and redemption options?
Aside from earning rewards with a travel credit card, you should also consider how you can redeem those rewards. Some cards offer the option of redeeming miles or points through the card's online travel booking portal. Others allow you to use your rewards to book through the airline or hotel, while still others offer 1:1 transfers into partner travel loyalty programs. The Capital One® VentureOne® Rewards credit card, by comparison, keeps things simple. You use your card to book your airfare, hotel, car rental or other travel expenses. Miles can then be redeemed for travel purchases as a statement credit, with no blackout dates or restrictions.
Consider how much legwork you're willing to do when it comes to booking travel and redeeming rewards. That can help you narrow down which travel card makes them most sense.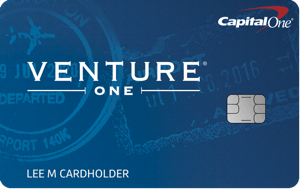 What cards do I qualify for?
 One last thing to think about is which travel rewards card you'll qualify for, based on your credit. The Capital One® VentureOne® Rewards credit card, for instance, is geared towards people with excellent credit. To find out where you stand, quickly get your free credit score from Credit Sesame in 3 steps. Then, use your score as a guide when comparing and applying for travel credit cards.
————
Guest post.