England has magnificent landscapes right on our doorstep, so it's time we started making the most of them. The weather can be unpredictable but there's nothing that can stop a pair of good walking boots from taking you where you need to get to. With everything from historic woodland to dramatic coastal cliffs and rolling hills to stunning waterfalls, you can't beat a walking holiday on British terrain.
The Cotswolds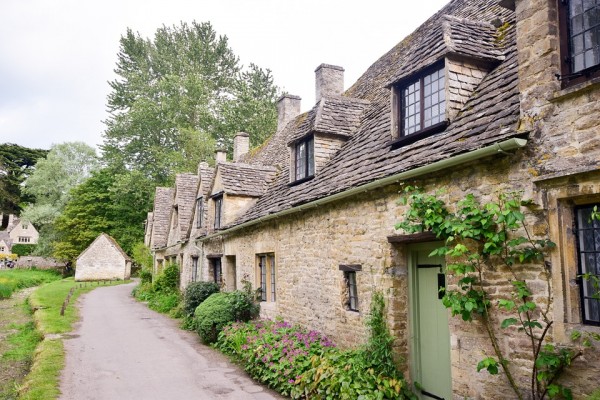 There's no better way to see the Cotswolds than by foot, and with over 100 miles of routes to venture out on along the Cotswolds Way and chocolate box towns en route, you have the perfect combination of scenic surrounds and walks for all levels. Amazingly, the Cotswolds is the largest Area of Outstanding Natural Beauty in England, and the route takes you through some beautiful wildflower meadows which come into their own in the summer, and cute village after cute village. You can choose to chop the route into sections or cover the route from the old wool town of Chipping Camden at the northern most tip down to the city of Bath, also a World Heritage Site.
Northumberland
Do as the Romans once did and conquer the North East of England. As well as being a coast to coast route, the 84-mile-long Hadrian's Wall Path takes you through a melange of barren moorland, nature reserves, ancient Roman sites and cultural cities and towns. It could take a good week to complete from end to end, so it makes an ideal length for a walking holiday but you could also divide it up into sections if you want to visit the Roman forts and settlements along the way. For those who like to be challenged but need a helping hand, there's plenty of guidance out there on how to make the most of the trip.
The Yorkshire Dales

One of the finest walking areas in England, the Dales provide a fantastic setting for a walking holiday with diversity. Its particularly memorable landscapes are carved by verdant valleys, divided by dry stone walls, dotted with villages and cut through by gushing rivers which means virtually everywhere you look is picture perfect. Those in search of trails will love the Dales Way which meanders from Ilkley and actually ends at the shore of Lake Windermere in the Lake District, while walks around Malham Tarn, Upper Wharfedale and Aysgarth wood and waterfalls will not disappoint.
———–
Both photos are sourced from Pixabay