After exploring Ponte Vedra Beach for the first time to take a rest in the Florida sunshine,  I decided not to head back to interstate I 95 but to continue south on A1A and make for a sunset stop in Vilano Beach, Florida.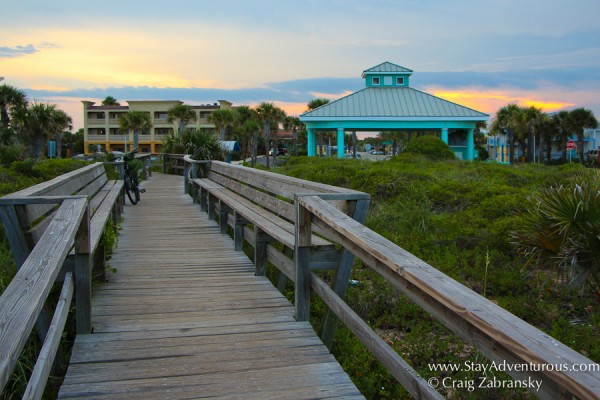 Just before I needed to head back across the bridge and head towards St Augustine where I was planning to spend the night and sip the waters of Fountain of Youth the following day I stopped at another Florida beach town. Vilano Beach reminded me of the beach of Ponte Vedra, but I didn't swim here. No, I just decided to soak in the beauty and colors of the sand, sky, and sea at sunset. A Vilano Beach Florida Sunset.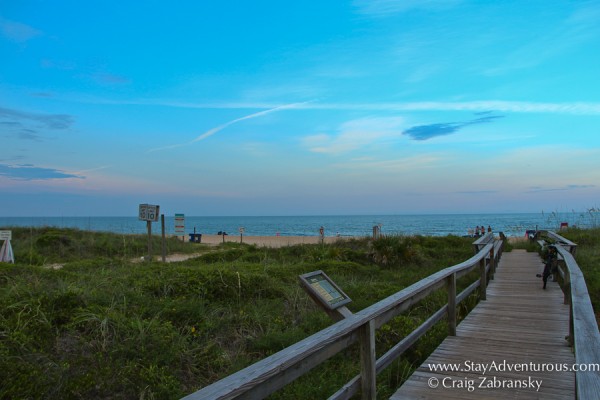 It was a walk and the colors rather subtle, but the sailboat heading out to sea  made the walk well worth it. Happy Sunset Sunday.

Travel Tip:
A1A (Beachfront Avenue) may be popular thanks to Vanilla Ice song and his "Ice, Ice, Baby" or fpr those cruising South Beach, but A1A is much longer than just stretches on Miami Beach. You can take the coastal highway (east coast) down Florida to explore its many beach towns. Yes, you may need to do 50mph instead of 70mph (posted speed limits) but the chance to see this part of Florida might make the drive through Florida much more appealing as you discover gems just like Vilano Beach at sunset.
Stay adventurous, Craig