A few weeks ago, an upper Florida Keys sunset reminded me that yes, sometimes Mom (still) knows best. Thanks Mom.
We were driving back from brunch at the Fairchild Tropical Botanic Garden in the late afternoon when my mom mentioned, "why don't we stop to watch the sunset."
Yes. Perfect.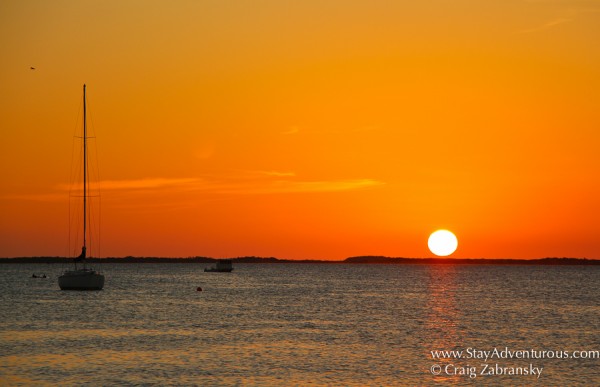 The sun was just about to set and the sky over the bay from overseas highway already showed its orange glow. I made a decision and turned off to the Snooks at mm99 in Key Largo to watch the sunset.
Snooks in Key Largo
The restaurant dramatically changed since my last visit. A new pacific island (Hawaiian) theme, a huge grand Tiki and an attempted sense of style (was this Miami still?) made for a much more "modern" tropical vibe in the upper keys' Key Largo. But, even the Snooks website reminds us, the new place has the same great view. It still is a great place to watch a Florida Keys sunset. And that is what we did.  (Next visit I plan to take in a meal)
It was my Mom's call and we shared another sunset moment together.  It was a picturesque sunset, no doubt, but it made me smile that she suggested it. Perhaps she did because she knows it is something I love to watch or because  we work together on the Sunset Sunday videos (although I know she appreciates them too). Whatever the reason, I remain grateful for that sunset moment. Actually, I am grateful and thankful for all the advice and "suggestions" she's offered through the years. Thanks Mum, I love you and happy Mother's Day.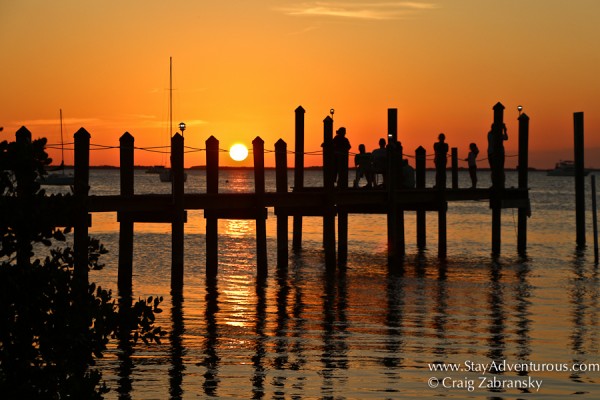 Also, I wish a Happy Mother's Day to all the Mom's out there. Hope everyone can share a moment, maybe even a special sunset moment with mom today. All the best and stay adventurous, Craig
Sunset Travel Tips:
Snooks also provides a ceremonial pulling of a ship's horn to mark the sunset. Some say "gimmick" (it's neighbor Bayside blows a conch shell) but I  appreciate them. They help bring everyone together and mark the moment, a special moment, the sunset moment. Thanks Snooks. Also, in season (Nov-April) happy hour seems to coincide nicely with the sunset timing too. And there is plenty of waterside seating to enjoy the view.