When you think of Dubai, you think of excellent shopping, soft sandy beaches and some of the most stunning buildings in the world. But what you may not have considered is how this wonderful area of the world can be a Mecca for adrenaline junkies who are looking for their white knuckle thrills.
Behind the 7 Star Hotels and extravagant holiday apartments in Dubai, past the busting shopping centers and high-end restaurants you have a giant, sandy playground that adventurer seekers simply love. Here are just a few of the activities you can throw yourself into:
 Dune Buggy Desert Safari Dubai
What better way to explore the ancient sands than to shred around them in a dune buggy? You can race your friends or simply tear around the desert with the 1500cc engine blaring behind you. By the end of the day you are bound to be exhausted and covered in sand, so this is definitely not for the weak of heart. Unlike most of the other chartered 4×4 desert safaris the dune buggy safari is self-drive, meaning that you control where you go and how fast you're going there – every petrol head's dream. Source
Sandboarding Down Desert Dunes
Think snowboarding is the most fun you can have on a board? Well then you can't have tried sandboarding! Zipping down Dubai's beautiful sand dunes on a sandboard is arguably the most fun thing you can do in the desert. It is so good that most 4×4 tours offer this as a way to spice up the desert and really get the blood pumping. Source
Dubai Autodrome Kartdrome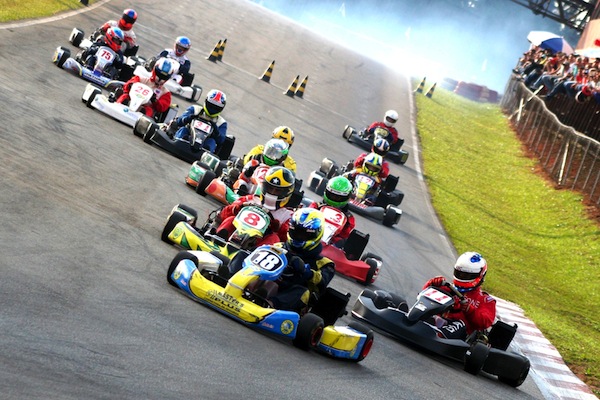 Have you got the need? The need for speed! Head over to the Kartdrome and try your hand behind the wheel of some of the most advanced go-karts on the planet. Powered by Honda engines, these karts deliver some of the best quality racing experiences that you'll find without being a professional racer. The track itself is 1.2km of twists and turns, tunnels and bridges which add to the racing experience. You'll definitely leave the track wanting to get another session in! [Source]
Real and Artificial Skydiving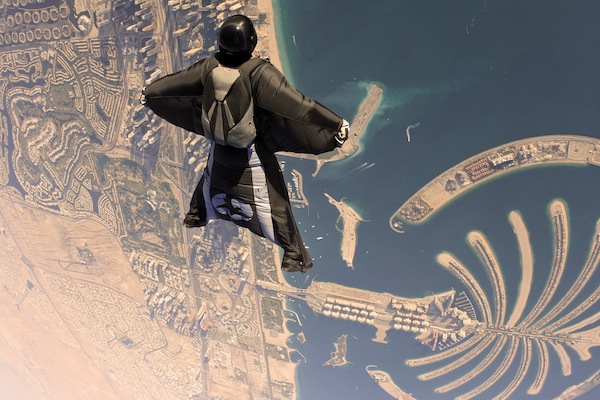 Take to the skies or simply drive to iFLY Dubai in order to get your free falling kicks. The best way to really see how magnificent Dubai and the Palm Jumeirah is from above. And while you could just steal that 5 minute glance out the window as your plane passes over, gracefully falling from 15,000ft above it will be a memory and experience you will never forget. [Source]
Not ready for a true freefalling experience but still want to know how it feels to fly? The iFLY skydiving simulator lets you experience weightlessness without the added worry of parachutes, planes and jumping. The 10 metre high tunnel forced wind up at you, literally carrying you off your feet and letting you have all the fun of skydiving without any of the risks.
Bungee Jumping
Consider yourself a hard-core thrill seeker? Then Dubai's Gravity Zone may be the thing that brings you crashing back down to reality (well, not literally!). This bungee jumping zone is a recent addition to Dubai and is run in partnership with the UK Bungee Club, so you can rest assured knowing that you are in safe hands. The 50m bungee is enough to put hairs on your chest and gives your temporarily confused mind plenty of time to think "have I left the oven on?" as you plummet towards the point where the bungee rope catches you.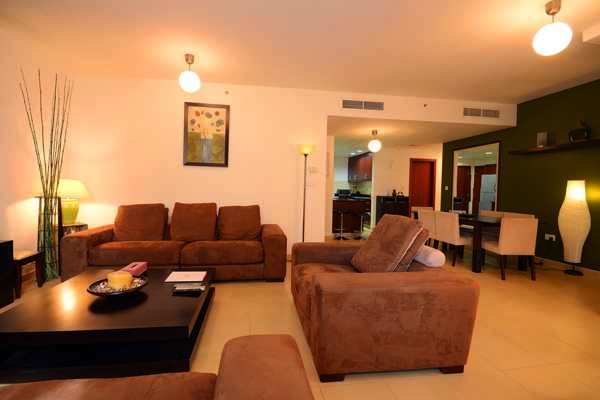 About the Author – My Dubai Stay is a specialist provider of holiday apartments in Dubai, offering you affordable luxury with self-catering apartments in some of the most popular areas. To book your extreme Dubai break, visit my Dubai Stay online today.