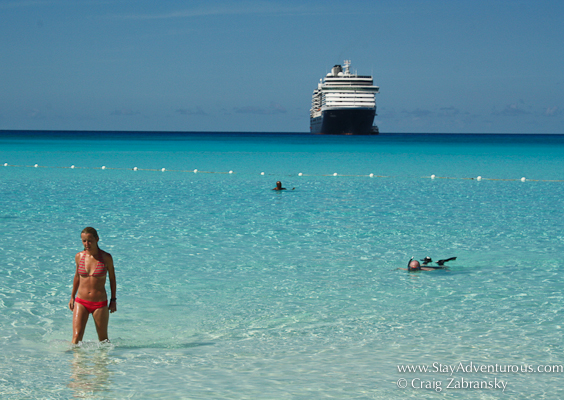 Do you need a reason to take a cruise? Some travelers love the cruise vacation, others don't. I wondered where I'd stand after nearly a twenty year absence from the "cruise" holiday. Before I boarded the ms Zuiderdam last year, my last sail of similar magnitude was as a teenager with my parents. I realized much has changed, but I found something I missed at Half Moon Cay.
Half Moon Cay
If you found the perfect beach would you buy it? Well, Holland America did. The softest sand, crystal-clear water and now thanks to cruise ships all the amenities come shore too to make a paradise.
From a simple hammock (where I spent my day) to high-end cabanas, you'll find everything on the island including a bar.
Of course the day wasn't perfect as I missed the buffet line (not used the rules of a cruise) and well, I wanted like to capture the sunset from the island (although I loved state room balcony sunsets) but we departed too early.
Yet, when I left the beach, I felt reminded of the perfect post card setting. It does exist and you truly can just float the day away on this Bahamian Island.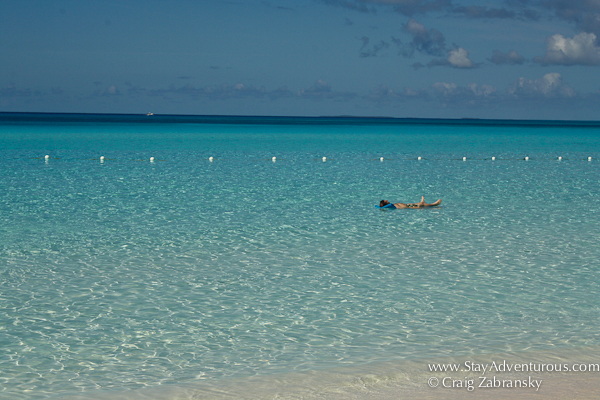 stay adventurous, Craig
This post is part of the winter Beach Thursday series. Enjoy a beach post every Thursday to keep you warm all winter long. Also, special thanks again to Cruise Radio and Holland America who provided for my passage on the 10-Night Panama Canal Sunfarer