Sometimes a sunset finds you.
Originally, I thought my chances for a magical sunset in the hill country of Texas were above average. Sure, I wanted to catch one more central to San Antonio, but my schedule didn't allow it (this trip) so I stayed out in the "hill country" and asked the concierge of the resort about a place to view a sunset. He didn't know and talked about a room on the top floor (but wasn't offering access) and then suggested I stand outside the main entrance.
Defeated I headed back to spend time on the "great lawn" behind the lobby of the resort and enjoy the afternoon with my camera on the grounds. But, when I looked back to the main lobby, I noticed the sunlight beaming through the window. The sparkle of a star, the sun, was directly in my line of sight. Apparently this afternoon, the sunset found me.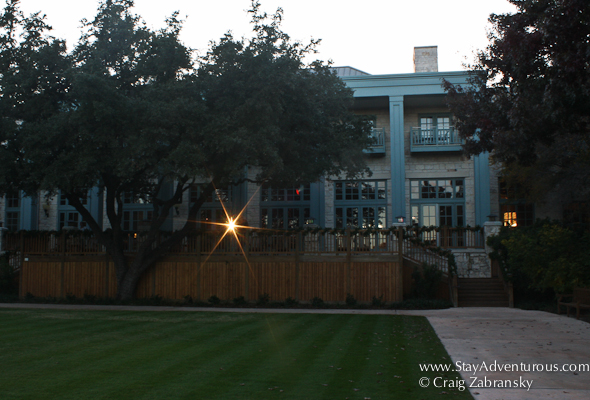 Happy Sunset Sunday
stay adventurous, Craig