A stroll across the canals or even a walking tour of Amsterdam offers visitors (and locals) a chance to experience many markets. Some are Saturday only, others every day, and some date back hundreds of years.
The Floating Flower Market, the only one of it's kind in the world, is open daily. Bloemenmarkt, it's Dutch name, dates back centuries and has been at the current location since 1883. And for any visitor, even those not too keen on shopping, a visit to the centrally located market, is a great way to spend an afternoon. Plus, it's just minutes from the Leidseplein one of the canal city's famous squares.
Originally, more plants and trees could be found at the marketplace, but now it's largely flowers. The market contains approximately fifteen shops (or barges on the canal) and most ship globally.
However, many 'souvenir' shops also exist can seem to dominate the landscape. You can find your magnets, post cards, and other trinkets here too. But, to curb this growth and keep with tradition, the city of Amsterdam is set to limit the number of these shops and secure the flower market remains just that – a floating flower market.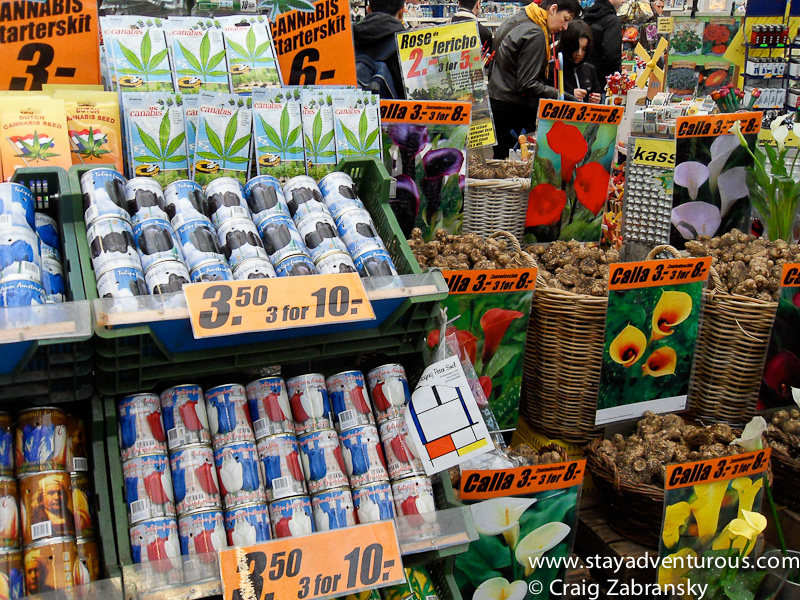 So don't worry, you'll get to buy your Dutch Tulips or even a some cannabis seeds.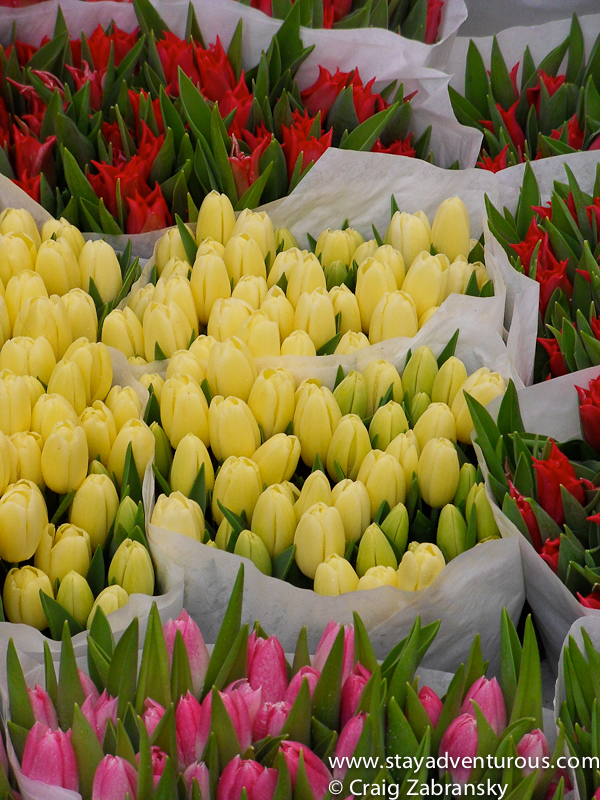 stay adventurous, Craig
this post is part of the Market Monday Series