When discussing travel to New York City, it's almost impossible to effectively narrow down the attractions and activities that should be on your list. Part of what makes the city so unique among international travel destinations, after all, is it sheer breadth of activity; everywhere you turn there's an iconic landmark, a must-see show or event, or a cultural exhibition that will start your head spinning. Really, it's quite overwhelming.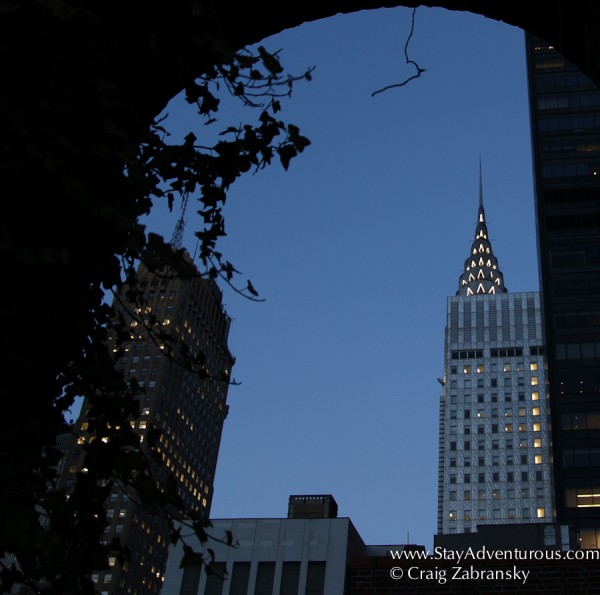 So instead of pointing to specific things to see and do within the city, I'm going to use this post to point out some of the bigger ways in which you can see and experience New York during a vacationing there. And they all begin with a walk…
Walk For A Day
Almost anywhere else in the world, this may come across as somewhat-cheesy advice. But in New York, it's a genuine way to enjoy the city that many tourists simply don't think of. The thing is, NYC is so large that a lot of visitors will thoughtlessly take taxis to wherever they want to visit next—a theater show, a restaurant, back to the hotel across town, etc. By doing so, you miss out on the little nooks and crannies that make the city so unique! Start in Central Park and you can get lost for hours on winding paths through gardens, rock formations, and around ponds; begin on the Lower East Side and you'll stumble on hole-in-the-wall restaurants and bars with world-class offerings; wander the city aimlessly, and you may even stumble on one of dozens of hidden parks and gardens. New York is famous for its towering skyscrapers and historic monuments, but a lot of locals will tell you it's the secret places in between that give the town its personality—and you'll find them by walking around.
Climb To The Top
Sometimes when you're in the middle of New York, the crowds and congestion overwhelms, and the size of the city loses its mystique. A lot of that simply has to do with a loss of scope. You can see a single street's worth of skyscrapers, but you lose sight of just how enormous the city is as a whole. One solution is to climb to the top! This can be done at a number of observation decks around the city, with the two most famous ones being the top of the Empire State Building and the "Top Of The Rock" deck at Rockefeller Center. However, the recently opened observation deck at One World Trade Center—the gleaming masterpiece that's risen in place of the fallen Twin Towers—is on its way to becoming one of the city's most breathtaking places. From this new attraction, you can truly look down on the entire town.
Fly Overhead
Then again, if you want to look down on New York, why not truly look down—from the air. If you've ever flown into the city before, you're probably familiar with the effect that a view from the sky can have. Generally, people lean over complete strangers to get the briefest glimpse at the Statue of Liberty or the Empire State Building's spire catching the sunlight. Well, if you want to enjoy that view a little longer, this New York travel advice page recommends a full-on helicopter tour of Manhattan and the surrounding waters. That may sound extravagant, but it's a brief tour and only costs $30 per passenger. In exchange, you get to enjoy unparalleled views of endless rows of skyscrapers, the rivers and harbors of the area, and even offshore attractions like the Statue of Liberty, Ellis Island, and Governors Island. It's a unique way to experience the city.
Explore The Surrounding Boroughs
New York City is made up of five separate boroughs. If you've never been and have only a casual interest in the city, it's fairly likely that every attraction you've heard of is in Manhattan. Indeed, with the exception of athletic venues like Yankee Stadium and Barclays Center, Manhattan houses just about all of the major landmarks of New York. Yet, anyone familiar with the city will tell you that the surrounding boroughs, and perhaps Brooklyn and Queens in particular, harbor a great deal of culture in addition to absolutely outstanding restaurants, museums, and parks. This guide to the surrounding boroughs will give you a few specific ideas of where you might want to start a tour, but in general taking the time to venture out of Manhattan can be pretty rewarding. Even a trip across the Brooklyn Bridge (connecting Manhattan and Brooklyn), a visit to the Botanical Gardens, or even a drive along the BQE (the road between Brooklyn and Queens) can be a great experience.
With these ideas in mind, you're ready to experience New York in a very real, comprehensive manner—not just the same old tourist way!
FEATURED