One hundred years ago Europe engaged in warfare. The Great War, eventually called World War I (because of the next war) caused a significant loss of life across the world. A loss the Tower of London's Blood Swept Land and Seas of Red art display makes us to reflect upon.
Tower of London
When asked must see and dos in London for a tourist, the Tower of London will make every list. I walked inside its castle walls and learned of its bloody history on my very first visit to London. On my recent trip I returned after a stroll along the south bank of the Thames River not to step inside, but to view its walls again and see the art display remembering the British loss of life in the first world war.  I wanted to see the 888,246 red ceramic poppies on display. Each flower represented a British fatality during the war (1914-1918).
Blood Swept Lands and Seas of Red
Today's Armistice Day, November 11th, marks the final day to view the art display at the Tower of London.  If you didn't get a chance take a look.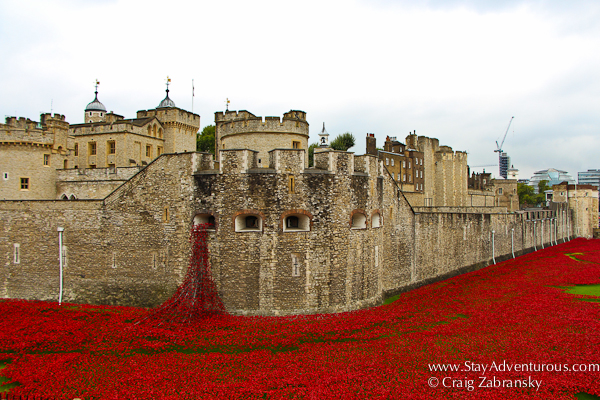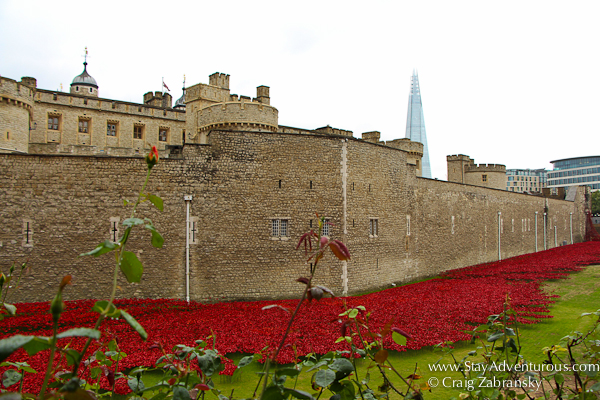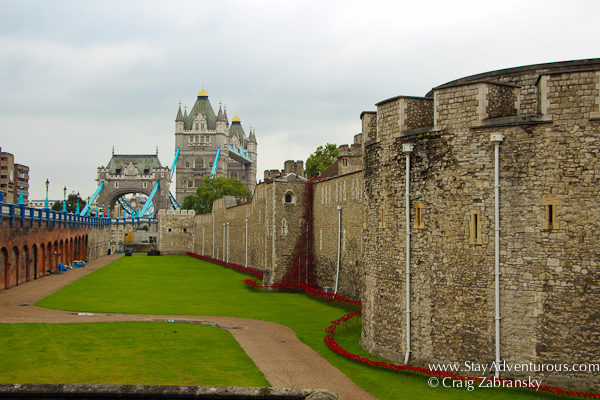 Additionally, all of the ceramic poppies were offered to the public (purchase for £25.00 +p&p) and it sold out. The proceeds will be equally split among six charities. For more information about the poppies here.

November 11th – Veterans Day in the US
An armistice ended World War I on the 11th hour of the 11th day of the 11th month (November 11th, 1918). Marked as the end of the Great War, the first Armistice Day holiday in the US (and globally) was observed in 1919. Eventually in the US through legislation after the second world war, the holiday changed into the federal holiday Veterans Day that we know today. It became a holiday to honor the veterans of all wars in 1954.
To those who served, especially my Dad, thank you.
Stay Remembering, Craig