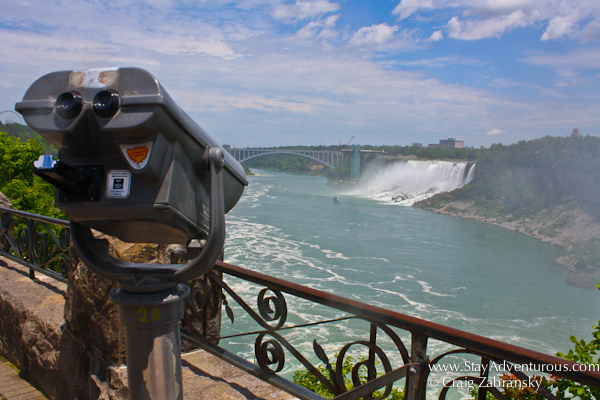 One of the most remarkable aspects to Niagara Falls remains its accessibility. To simply walk along side the Niagara River and view the majestic waterfalls.  And view it for free. There is no long hike and it's not in an exotic land (not for us Americans, although I do recommend crossing into Canada) either. It is right there for the public to appreciate.
This easy access certainly changed the landscape and the towns on both sides of the US-Canada border. Some changes for the better, others probably not. But regardless, access to experience, to enjoy the sights, sounds, smells, and feel of the powerful waterfalls is easily available. One afternoon, I took advantage of that access and strolled along the waterfalls.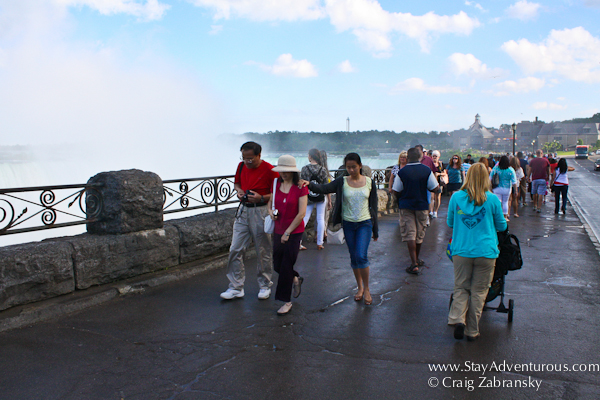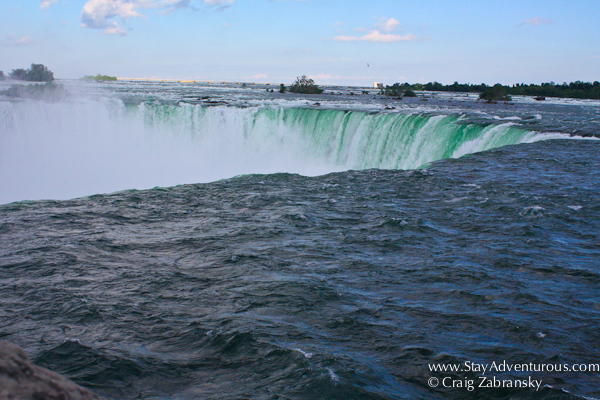 Certainly travelers can seek adventure at Niagara Falls, but the ability to appreciate the waterfalls so close and so comfortable makes for a perfect way to spend any hour of the day or even night (At night Niagara Falls is illuminated).
Plus, hey, it's not a bad place to spend an afternoon listening to music with a beer in hand, who knows it can help with the romance at Niagara Falls too.
 Stay on the Canadian Side of Niagara Falls
Sure, many people debate which side is better (Canadian or US), or if they stack up against other famous falls, or are they overrated? But the truth is both sides are impressive and well, in Canada, you get to look at the United States, so that's a better view right?
Stay adventurous, Craig