Vietnam is a country with a wide range of impressive landscapes, from the bustling city scape to the tranquil calm of its islands and mountains. For travelers looking to relax in an area of outstanding natural beauty the area around the city of Nha Trang offers a chance to enjoy a luxury Vietnam break like no other.
Over the years, Nha Trang has become well known for its famous golden sand beaches. More importantly, scuba diving has helped it to grow into a popular destination for international tourists. That aside, there is still great beauty in the architecture and landscape – traces of human settlement date back to the Cham Empire and a cluster of Cham Towers that were built between the 7th and 12th centuries offer a breath-taking sight.
The area is also home to two of the most luxurious places to stay in Vietnam, where for an A-list price you can live like a star. The first is Amanoi. Taking its name from the Sanskrit words for "peace" and "noi" meaning place, it sits on a wide peninsula of the Nui Chua National Park overlooking the bright white sands of the beach and the beautiful clear blue waters of Vinh Bay. Amanoi offers plenty of amenities, from a light-filled gymnasium and Pilates Studio, to a boutique and the resort's very own library. Consider this 'peace place' if you are looking for a relaxing vacation taking in the 'once-in-a-lifetime' views and ambiance.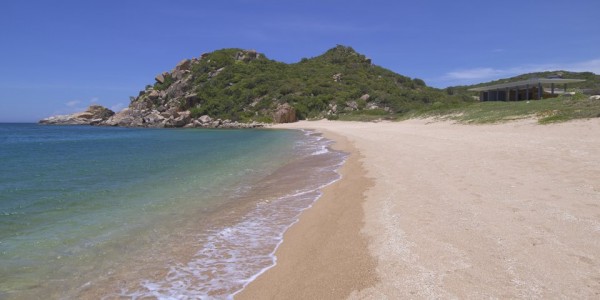 The second is the Six Senses Ninh Van Bay – providing ultimate seclusion as it's only accessible via water on a 20 minute boat ride. Although it sits on the bay, Six Senses has a truly 'island feel' providing the definitive rest and relaxation spot. The pool villas located on the beachfront give a perfect view of the sea, while the hilltop villas face the mountain ranges of Nha Trang offering majestic views of the South China Sea. All villas offer dedicated butler on call services 24 hours of the day, giving you a true feeling of being waited on hand and foot.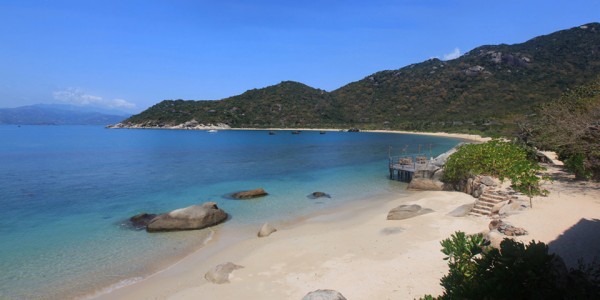 -Gara Gharagozlou
Gara Gharagozlou is the Managing Director of luxury travel operator Mirus Journeys who organise once in a lifetime holiday experiences around the world. A former ranger, Gara is a safari expert who has cast his adventurous eye across the world for the ultimate holiday experiences. He authored this post and the photos are from Mirus Journeys.