Amsterdam is one of the most beautiful cities in Europe famed, amongst other things, for its waterways and tulips. It's one of the top destinations for last minute city breaks. Whether you are looking for a lively nightlife, or a quiet relaxing break full of culture you will find something here to suit your tastes. There are many fantastic places to eat and drink including many Michelin starred restaurants such as Ciel Bleu and Lastage, as well as activities on offer across the city. So choose from one of the top Amsterdam hotels and get planning your city break today.
Life on Two Wheels
The preferred method of transportation for the Dutch is by bicycle, and with the city streets and canals all well equipped for cyclists and the country being entirely flat, there is no better way to see all the capital has to offer. Don't worry about trying to take your own by ferry or plane though, as there are plenty of bike rental companies such as Rent-A-Bike or Mike's Bikes who you can hire a ride or a tandem from during your stay. If you would like a little direction to your leisurely ride then consider a guided tour using the Yellow Bike Company or, again, Mike's Bikes, who will show you the highlights of Amsterdam.
Explore the Canals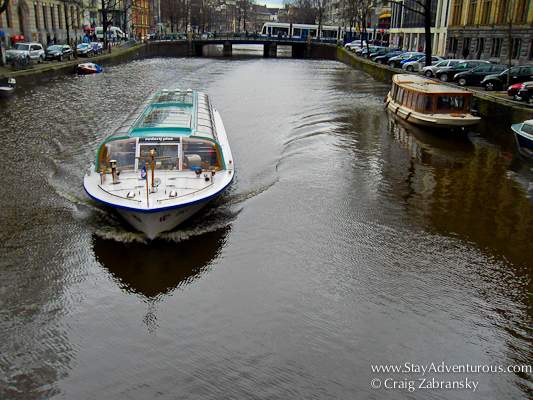 Amsterdam is home to 165 canals, all in a vast network across the city. Take a stroll around this maze of water and you will soon find yourself in the museum quarter and other fantastically quaint areas full of cafes and galleries – as well as the infamous red light district. During the winter months some of the canals freeze, and these areas are used by locals and visitors alike for a spot of ice skating.
Amsterdam is a great city to just wander round and explore, and there is something to discover on every corner and down every side road. Tailor your holiday to your likes and dislikes and simply indulge in the atmosphere of one of the most laid back and cultured cities in the world.