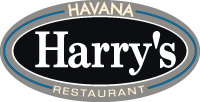 When asked to name the most popular ethnic cuisine in Miami most people think Cuban. And those that provide a different answer probably don't even consider Cuban ethnic but rather native cuisine.
During my time in Kendall, Miami I met many Cuban-Americans. Some even told me stories of how their family left a Castro controlled Cuba for a better life in America. Inspiring stories. And every morning I began the day by walking past Starbucks and heading to the local cuban coffee stand for a Cortadito. Boy, I miss that coffee.
But a little further down the road was Havana Harry's. At first glance the "chain like" restaurant didn't seem like the ideal place to entertian true cuban cuisine, but I can't say I was disappointed. Plus, I certainly left full.
For appetizer, I ordered the Mariquitas Ole, fried green plantains chips with Spanish sausage and melted cheddar cheese. Healthy? Probably not, but delicious.
For my lunch entree, I selected a basic item, "Pork Chunks" Basic yes, but I often can't refuse the house specials or specialities. My plate consisted of juicy chunks of pork, covered with roasted garlic and mojo sauce along with rice, beans and salad. Actually, my serving size was enough to split between two people.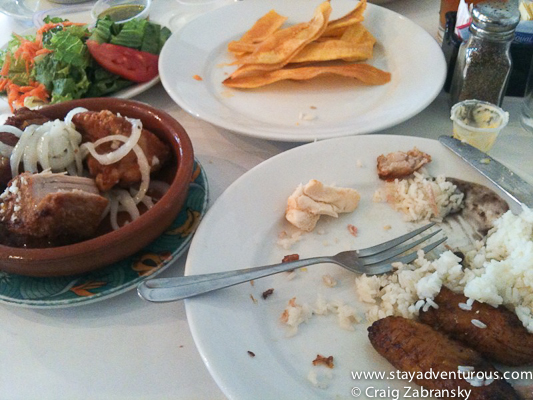 For dessert, I couldn't resist trying the Crema Catalana, the cross between Spanish Flan and French Creme Brulee never disappoints. It certainly didn't here as well; a few bites with my coffee – perfect.
On my next visit I plan to travel deeper into Cuban cuisine, but for someone looking to touch the water before diving in, Havana Harry's provides a great place to understand the basics of good Cuban Cuisine
Stay adventurous, Craig
Tip: Miami is not a sports town and the NHL (even with an area team – Florida Panthers) is the bottom of the list. However, during a NHL playoff series, I could count on Havana Harry's with it's large bar area to put one TV on Hockey. Thanks Harry.
This post is part of the Culture Thru Cuisine Series and is the first of five posts on Miami.