The charm of Charleston magnifies when you walk the city. Whether you follow its revolutionary roots, its Civil War Story, or just meander to enjoy its historic homes at some point you will find yourself down along the battery. And I recommend you find yourself there at sunset.
On the waterfront, you walk among monuments to American heros, look out on the horizon to the famous Fort Sumter, and can join the city citizens for a seaside stroll. The locals walking the dog, going for a jog, or holding hands on a first date, provide a special sense of community. A certain southern charm.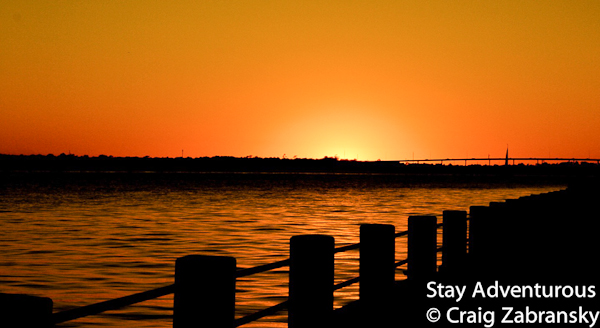 There is no better time to take that seaside stroll then at sunset. The last light of the day provides a certain, special glow. A glow illuminated by the historic past of the city. Happy Sunset Sunday.
stay adventurous, Craig