After two full days of safari drives, the time came to leave Kruger National Park for the last time. And right before the gate, I asked to stop the vehicle as you often do when on a safari drive to take in the view. The sun was setting.
South African Safari Sunset
After spending time with nature and viewing the animals, the Big 5 and others (Giraffes, Zebras, Hippos) I also wanted to view the sun dip over the horizon of the Africa Bush. To set on the land where so many memories and stories unfolded. One last photo of the grounds where my heart raced and at times, with excitement, anticipation and even fear.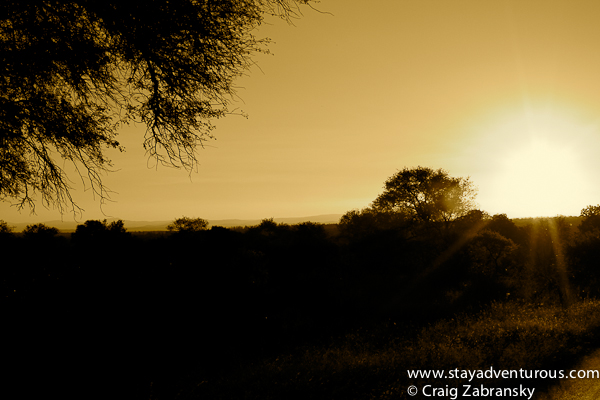 To me, being so close to the animals in their world was a touch of staying adventurous. So, before I signaled I was ready to proceed, I snapped this photo. Happy Sunset Sunday.
Stay adventurous, Craig
this part of the All August – All Africa