Tag Archives: Margarita

by Craig Zabransky on March 29, 2013 in Culture Thru Cuisine, Destination, Mexico Travel
Happy National Margarita Day! Enjoy learning about its history from my travels to Juarez.

by Craig Zabransky on September 15, 2010 in Culture Thru Cuisine, Mexico Travel
In social circles, people often ask, "so, what is your favorite drink?" And perhaps I have too many. But if I needed to make a choice, a spirit to spend my days on the deserted island with, my choice, my Blue Agave friend. Si, Tequila. Many might not be surprised, after all Mexico and me do […]
Science Keeps Your Beer Cooler
Perfect for any Stocking or Secret Santa Click Image to Order Yours Today.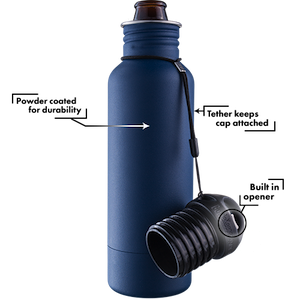 Sign Up: Stay Adventurous Newsletter
@Stayadventurous on Instagram
Categories
Archives