One of the most significant downsides to air travel is the ever-present threat of having your flight delayed, or even cancelled.
There are a number of possible reasons why this might occur, ranging from pilot shortages and airline staff strikes to severe weather. Holidays are also a particularly tricky time to travel, with so many people all eager to fly back to their home states to be with their loved ones on these special occasions, creating additional pressure on airports and airlines.
If you are planning to fly out of Dallas Fort Worth International Airport, and you have been notified that your flight will be delayed, you may be experiencing a mixture of frustration, anger, and helplessness. Yet, to help ease the strain, here are some helpful tips providing advice and suggestions for what you should do in this situation, including how to find out more information and how to keep yourself amused while waiting for your delayed flight to depart.
Keep Track Of Your Flight Online
If you don't yet know whether your flight has been delayed or not, or if you have been informed of the delay and you want to keep track of progress, you should download your airline's dedicated app. This app should be able to provide you with more accurate updates than any other source, including the airport's departure board. You can also use a website aircraft tracker to keep up to date with the situation.
If In Doubt – Head To The Airport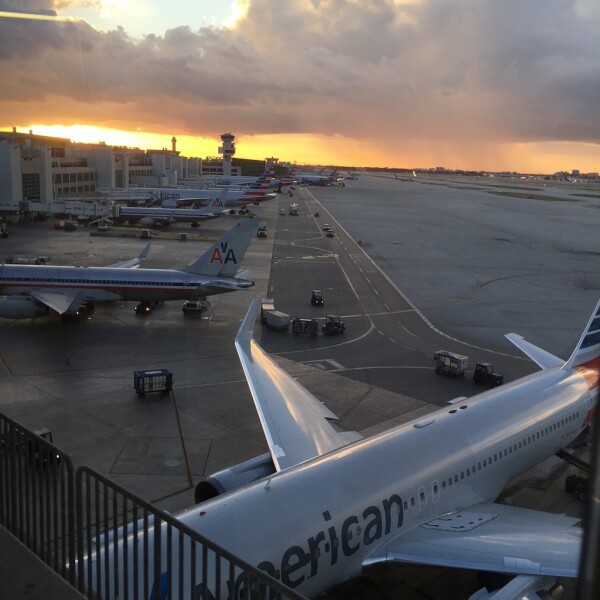 Even if you check the app before you leave your lodgings, and the flight is marked as delayed, it's probably still a good idea to make your way to DFW International Airport as if it was going to leave on time. After all, delays can sometimes be dealt with quickly, and you don't want to risk missing your flight.
In addition, once you are at the airport, you can ask airport or airline staff for additional information and support.  Once you have discovered the true nature of the delay and have a more detailed idea of how long you will have to wait, then you can make an informed decision about how to proceed.
A delayed flight can easily make your blood pressure rise, so to make your arrival at the airport as stress-free as possible, make sure you leave your vehicle at a secure and convenient parking spot within easy reach of the airport. Parkway Parking provides plenty of affordable options to choose from, many of which provide an airport shuttle service that will get you swiftly to and from the airport when required.
Consider Re-Booking
If you have been monitoring your flight's status as your departure time approaches and you are aware that it's likely to be delayed – or if, in the days leading up to it, you are informed that bad weather is on the way – then it may be worth rebooking the flight altogether to prevent any inconvenience.
On some occasions, the airline may automatically do this for you, particularly if a severe storm is forecast. However, if they do not offer this service, you can rearrange your flight yourself using an automated rebooking system. This should quickly and easily allow you to alter your flight to another date and time, when the weather is set to be clear.
Make The Most Of An Airport Lounge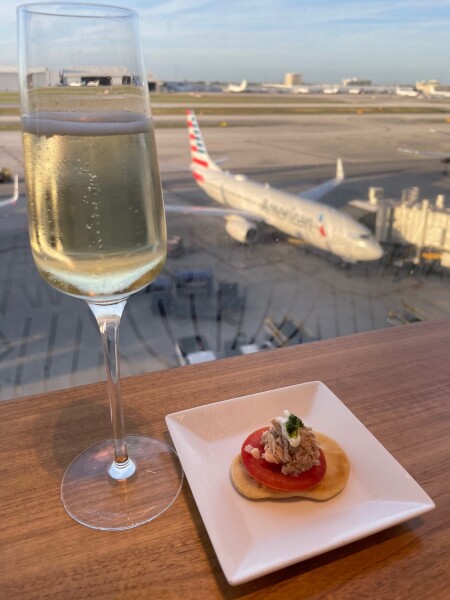 Dallas Fort Worth International Airport is home to a number of traveller lounges, including several dedicated airline lounges.
If you are looking for assistance when it comes to finding out more about your delayed plane, or even rebooking onto a more convenient flight, it may be worth making your way to the appropriate lounge and asking for help.
Alternatively, if the delay looks likely to be relatively short and you don't require any assistance, you can take advantage of the lounge's comforts and amenities to make your waiting time more enjoyable. Take the opportunity to charge your cell phone, relax, and plan what you are going to do when you reach your destination.
Pass The Time
If you are informed that you will have to wait a few hours for your flight, the best thing to do is focus on the most pleasurable ways to pass the time in DFW International Airport. Fortunately, as DFW is such a major transport hub, there are plenty of options available when it comes to killing time – from wining and dining to admiring some fine art and even indulging in a pampering.
If you are heading home for the holidays, you can also dedicate some time to picking up some additional last-minute gifts for your loved ones. As well as a duty free shopping zone, DFW is also home to a number of other retail options, including designer brands such as Kate Spade and Chanel.
Finally, you can soothe your frazzled nerves with a pre-flight cocktail, or make your way to one of the airport's spa locations and treat yourself to a massage or a manicure.
Book Into A Hotel
If the worst happens, and your flight is delayed by a day, then the best thing to do is book yourself into an airport hotel for the night.
This will give you the chance to rest and recharge your batteries in comfort, while still remaining conveniently close to the airport so you can quickly depart the next day to catch your rearranged flight.
Get A Refund
Being the victim of a delayed flight can be a tiring, stressful and potentially upsetting experience. However, there may be a silver lining in the form of a refund, so it's worth doing your homework to see if you are eligible.
Check your airline's app to see if you can take advantage of their cancel and refund option, or call them directly. In addition, if your flight is governed by the EU261 regulation, then, depending on the length of the delay you experienced, you should find it straightforward to claim compensation, citing the regulation and it's stipulations.
There is a chance that your airline will attempt to offer you additional miles in lieu of a refund, but if you would rather have the money, then don't hesitate to press the matter, and hopefully you will end up with a refund as well as a rearranged flight.